My 2021 Fall Playlist
Please listen to my playlist and tell me it's great
It's finally fall and I have started to create one of my quarterly playlists in honor of the new weather. The fall has a certain energy to it, and music adds on to the magic. Personally, fall is my favorite season, so I go all out when it comes to making my annual fall playlist. Although the playlist is nowhere near completion because fall is just beginning, I figured I would show some highlights to give you lovely readers the wondrous experience of fall. So, without further ado, I present my 2021 fall playlist: https://open.spotify.com/playlist/12gZbDFnm7y0yW2tp6aDU5?si=domnjmD7Rd6iRA4Azh0yVg&dl_branch=1
Taylor Swift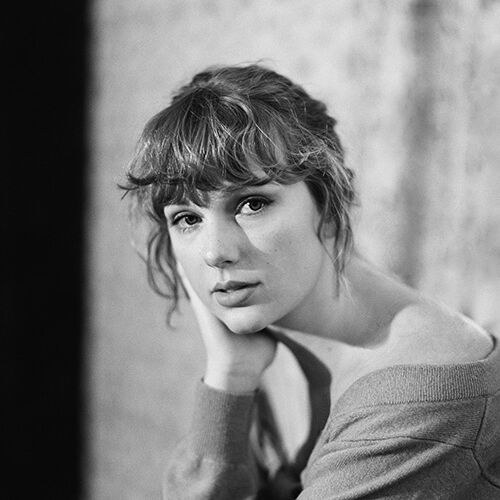 For Ms. Taylor I added some of the obvious choices; Folklore is the epitome of fall. "Invisible String" is currently my favorite song and was the first song I thought of when I decided to start curating this playlist. I added in her version of "Wildest Dreams", although 1989 is considered to be a summer album. The purpose of these playlists is to act as a time capsule so when I look back I can see exactly what I was listening and how I was feeling during that time of the year, so adding "Wildest Dreams" was a no-brainer to me. I'm waiting for Red (Taylor's Version) to come out so I can complete the ultimate fall 2021 playlist, so I'm holding out on adding any songs off of the album until the new version is released (because screw Scooter Braun). The following are my 5 favorite Taylor tracks in this playlist:
Invisible String
The Lakes
Betty
Breathe (feat. Colbie Caillat) (Taylor's Version)
Fearless (Taylor's Version)
Greta Van Fleet
I've been in a Greta Van Fleet kick for a hot minute now and my playlist is a perfect representation of my newfound love for them. Their music really reminds me of crisp fall air. This may seem odd to some of you, but their latest album reminds me of the smell of the air in the Magnet courtyard during November. Not sure if that makes any sense, but it provides a nostalgic feeling like no other. Here are my 5 favorites from Greta Van Fleet:
Heat Above (duh)
Black Smoke Rising
Light My Love
Stardust Chords
Mountain of the Sound
Led Zeppelin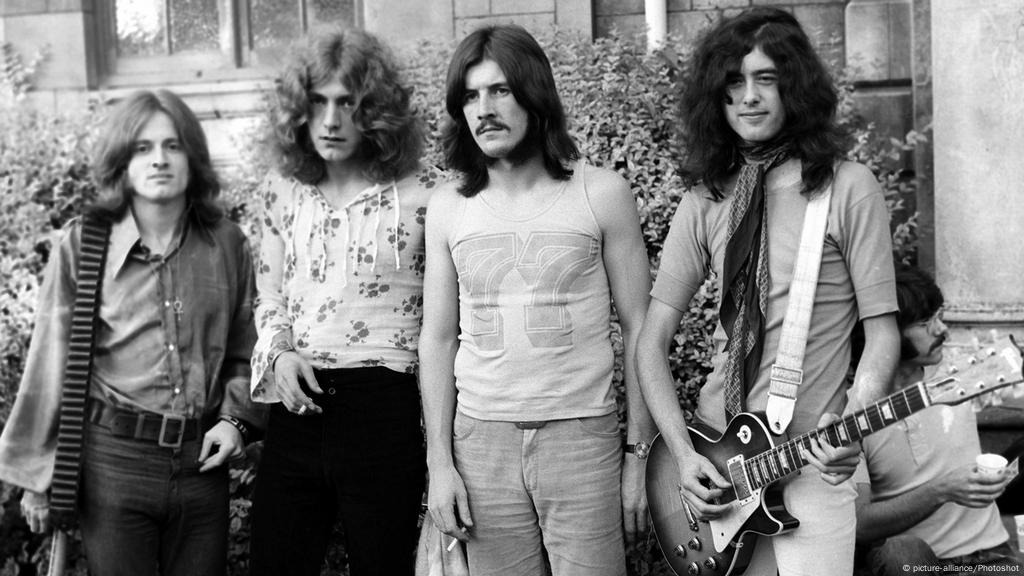 Zeppelin is a classic no matter the season, but Zeppelin III and In Through the Out Door specifically remind me of fall. I'm pretty sure both records just provide nostalgia in a similar way to GVF, but Zeppelin reminds me of my dad driving on the Don Holt bridge with the windows down. "Fool in the Rain" is the perfect Zeppelin song for the fall and it's been on repeat for the past two weeks. I can't seem to get enough of it. Here are my 5 favorite Zeppelin songs in my playlist:
Celebration Day
Fool in the Rain
Friends
Bron-Y-Aur Stomp
Carouselambra
Grateful Dead
The live performances from the Europe '72 tour keep me going throughout the entire year, but certain songs make it really feel like fall (especially since South Carolina's fall is atypical considering the season's stereotypes). Songs like "Tennessee Jed" and "He's Gone" remind me of my freshman year. Usually I'd like to forget freshman year, but Grateful Dead is a whole other story. Here are my 5 Dead tracks!
Tennessee Jed
Jack Straw
He's Gone
Brown Eyed Women
Cumberland Blues
***All songs from the Europe '72 tour!
Simon and Garfunkel
Simon and Garfunkel, especially Bridge Over Troubled Water, is the epitome of fall. I know I keep saying that, but it's simply because this playlist goes so hard. The past two years have formed me into a Simon and Garfunkel super fan, but I'm not complaining; the soft instrumentals mixed with their whisper-like voices is perfect for fall. I picture myself listening to them while walking my dog on a crisp November morning, if you know what I mean. Here's my top 5!
America
The Boxer
Bridge Over Troubled Water
Cecilia
Baby Driver
Harry Styles
As we all know, Harry is my one of my favorite artists of all time. He's a year round affair, so it's no wonder that I have some Harry in my fall playlist. His self titled album reminds me of both spring and fall while his album Fine Line is a mix of summer and winter. However, I have songs from both albums on this playlist and I couldn't be happier with my selection. I've also added in some One Direction for a little extra pizazz; FOUR is the perfect fall album if you're looking to listen to some 1D. Here are my favorite Harry/One Direction tracks in my playlist!
Fools Gold (One Direction)
Sweet Creature
Two Ghosts
From the Dining Table
Stockholm Syndrome (One Direction)
Phoebe Bridgers
Phoebe is a fall staple and has been ever since the release of Stranger in the Alps. Her music has a specific sound to it that fits the ~vibe~ of fall perfectly. Both of her albums and boygenius' EP beautifully encapsulate the sound I'm trying to achieve with this playlist. "Silk Chiffon" has more of an upbeat and cheery sound, but it was released recently and I just had to add it (similar to Taylor's "Wildest Dreams"). She incorporates beautiful instrumentals and tons of trumpets that truly add to the magic of it all. I'm not sure how to describe it further; you just have to listen for yourself!
Savior Complex
Silk Chiffon (by Muna featuring Pharb)
I Know the End
Punisher
Scott Street
Gorillaz
Gorillaz is so diverse sound-wise and has music for all moods and seasons. Their albums Plastic Beach, Gorillaz, and Demon Days have great tracks for the fall. "November Has Come" is one of my favorite songs at the moment (maybe even of all time) and, as you can tell, November is soon to come. "Strobelite" off of Humanz and "Tomorrow Comes Today" off of their self titled album are also some baller tracks for the season. I highly recommend Demon Days over their other albums if you're looking for a cool story and songs that sound like how crisp/cold air feels. Here are some tracks that I love off of my playlist:
El Mañana
Tomorrow Comes Today
Every Planet We Reach is Dead
Rock the House
On Melancholy Hill
Lana Del Rey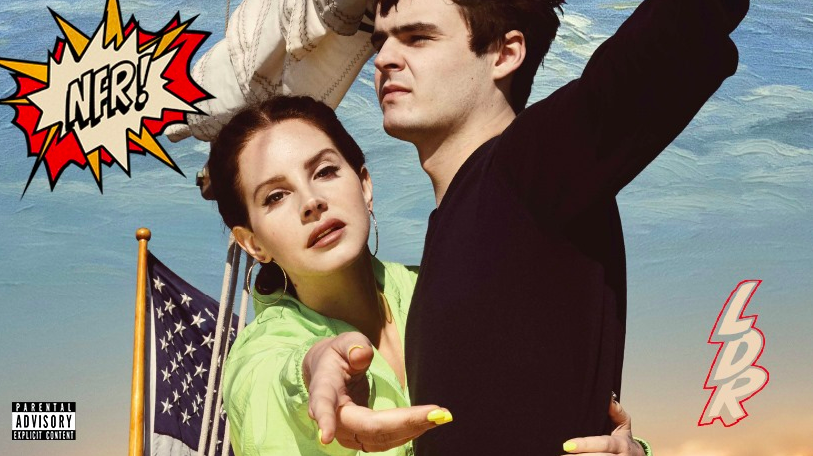 Although Lana is in the peak of her controversial era, I still find comfort in her music. I definitely started listening to her when I was far too young to process her content, but I still rock with all of her music. Specifically, I thoroughly enjoy listening to Norman F***ing Rockwell and Born to Die during the fall. There's just something about the magical instrumentals and her beautiful voice that makes me happy to add her to all of my fall playlists throughout the years (regardless of her recent words and actions…separate the art from the artist, I guess).
How to Disappear
Wild at Heart
Diet Mountain Dew
Tomorrow Never Came (feat. Sean Ono Lennon)
Brooklyn Baby
Nirvana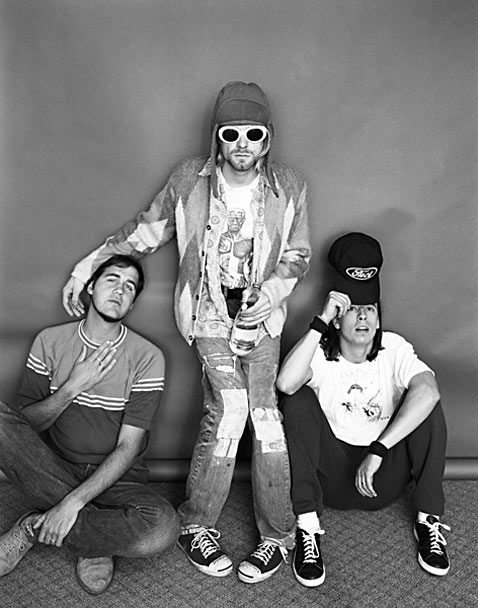 Now, Nirvana only works in the fall if you choose to listen to their MTV Unplugged Set. The acoustics make it a lot less aggressive and makes you stop to appreciate the outdoors (or at least that's how it is for me). "About a Girl" has been one of my fall staples since 7th grade (again, was probably way too young to be listening to half of the songs) as well as "On a Plain" and "All Apologies". Their third album, In Utero also has this same energy; it's significantly more chill compared to Bleach and Nevermind. Without further ado, I present five more songs (we're almost to the end, I promise).
About a Girl (MTV Unplugged)
All Apologies (MTV Unplugged)
Pennyroyal Tea (MTV Unplugged)
Drain You
Lithium
Honorable Mentions:
Today- The Smashing Pumpkins
 Mood Ring- Lorde
Oh, What a World/Cherry Blossom- Kacey Musgraves
Ex-Factor- Ms. Lauryn Hill
I Am Everyone Else (or anything off of What Do You Think About the Car?)
Breathe (In the Air)- Pink Floyd
Silver Springs- Fleetwood Mac
California Dreamin'- The Mamas and the Papas
We Don't Care- Kanye West
Wings/Woods- Mac Miller
Garden Shed- Tyler, the Creator
Michelle- The Beatles
Amoeba- Clairo