Ranking the Best Fast Food Places
A definitive guide to the top 20 fast food restaurants in the U.S. of A!
Ranking fast food restaurants is a difficult task. For example, how do you compare breakfast places (like Hardees) to burger joints (Whataburger) to sandwich shops (Jimmy Johns)? Luckily, those three restaurants are all garbage and therefore won't make the top 20. But the question still remains, and the answer I shall provide. 
20: Chipotle

Chipotle is good, but it's insanely overpriced. Also, the Chipotle cult is creepy. 
19: Sonic
The milkshakes are great, food is underrated, and the roller skates thing is a unique element of Sonic. However, you simply cannot go to this place on weekends because it is swarmed with the Laing and Cario middle school pests.
18: Papa John's
Excellent pizza and great service. The issue with Papa John's is Papa John (John Schnatter) himself. Earlier this year, he claimed that he had spent 20 months trying to "Rid of [the] N-word" in his vocabulary. What is wrong with this dude? After being fired by the company, he then claimed to have eaten 40 pizzas in 30 days, stating that the quality had gotten worse each day because he was not there to maintain it. Dude's a lunatic.
17: Auntie Anne's
This is usually found in gas stations, airports, and malls. However, don't discredit Auntie Anne's because the food is very addictive. Only issue is that it's usually found in gas stations, airports, and malls. Oh and you want to puke about 15 minutes after you finish eating.
16: Domino's
The pizza might not be quite as good as Papa John's or some of the other pizza chains, but Domino's has expanded their menu. They also serve great wings and insane cinnamon and garlic knots. A late night delivery that never fails.
15: Arby's
I would have never gone to Arby's had I not gotten stuck there on the way home from a basketball tournament. However, it turned out to be a blessing in disguise. They do in fact have the meats. 
14: Potbelly
Potbelly is a sandwich shop more common in big cities up north, so most people reading this have likely never eaten there. I won't give you an exposé, I just highly recommend it if you get the chance.
13: Burger King
If you haven't had the chicken fries then I don't want to hear your voice. Chicken fries. Chicken fries. Chicken fries.
12: Starbucks
The Starbucks menu has something for everyone. The bagels are awesome, there's a variety of great drinks, and the old-fashioned donut is even quite good. However, Starbucks is another one of those cult places like Chick-fil-A and Chipotle that creep me out.
11: Wendy's
Most of the food is kinda mid, but the Baconator is so scrumptious. Also, Wendy's is very cost effective.
10: Dunkin'
I will go to war against the Krispy Kremers. The jelly donut at Dunkin' is better than any single donut at Krispy Kreme. Also, Dunkin' has amazing Wake-up Wraps and is super cheap.
9: In-N-Out
Charlie Kuyper milks In-N-Out like it's the greatest thing since sliced bread. Well it's not. It's good, but at this point people come back saying how amazing it was because they got a cool instagram photo out front the store more than for the actual taste of the food.
8: Zaxby's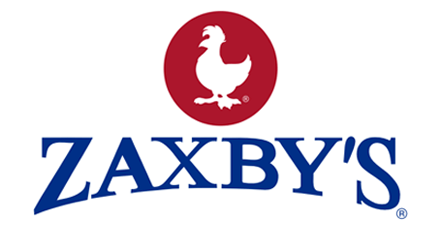 Postgame classic, great food, and great indoor seating. Where Zaxby's falls short is customer service (the entire staff is generally smoking cigarettes out back when I pull up), and the lids on the cups. I can never get those dang lids on. I swear they don't fit.
7: Five Guys
Probably the best burger on this entire list, save for #1. However, there's a few glaring issues. First, a burger cost like 30 bucks. Second, the fries suck (yes, I said it). And third, after you eat Five Guys, you reek of the food for several hours.
6: Chick-fil-A
I can already hear it—the complainers who will discredit this entire list on the sole basis that Chick-fil-A is not #1. Well guess what? It's not as great as you think. Yes, it's higher quality fast food and has nice employees, but the cult that is Chick-fil-A fans is so obnoxious that it makes me not want to go there. Also, the drive thru line is always ridiculously long, and they still haven't reopened the inside since covid started. Finally, the biggest issue with Chick-fil-A: It's not open on Sundays. Come on guys, it's 2021 already. You can't claim to be the peaceful religious company and be anti-LGBTQ at the same time.
5: Taco Bell
If you know what to order at Taco Bell, you can't go wrong. Chicken quesadillas, chalupas, Doritos Locos Tacos, and those 70 cent cinnamon twists will never disappoint a customer. Sorry to all you Moe's fiends but your place is dog water. 
4: Jersey Mikes
Jersey Mikes is a sandwich shop done right. Jimmy Johns scoops out the bread, Firehouse tries to promote their nasty soda, and Subways are just gross in general. Jersey Mikes suffers from no flaws aside from being ridiculously expensive. Regardless, that's a price I'm willing to pay. Also, props to Jersey Mikes for being the highest ranked restaurant on this list selling Pepsi products.
3: Raising Cane's
The whole dog thing going on inside the restaurant is really cringe, but the chicken is still bussin'. Cane's sauce is the second best on this list (see #1), and the crinkle cut fries are arguably better than McDonald's. The chicken can be sketchy at times but generally this is a great meal.
2: McDonald's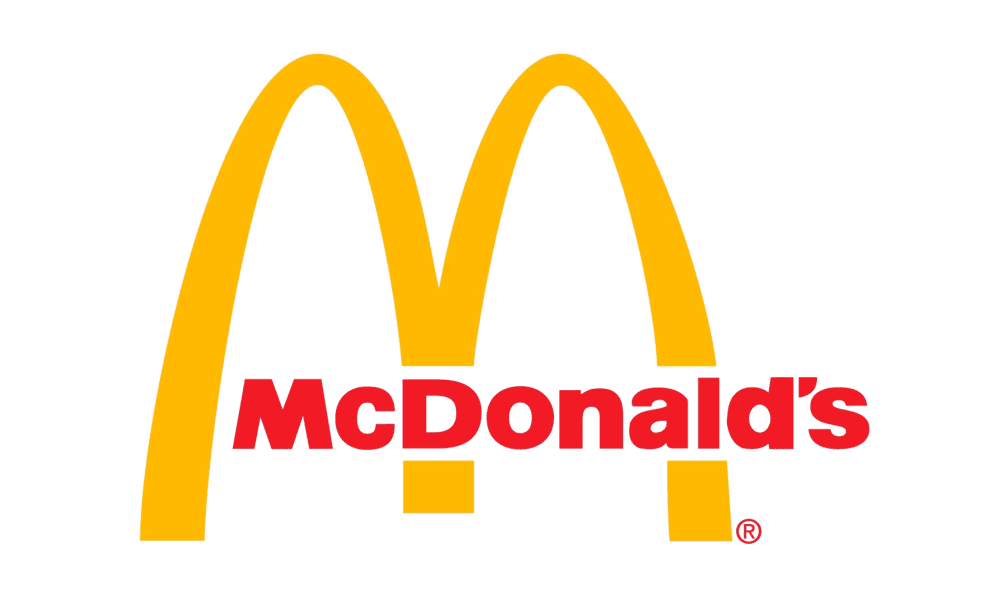 "Ewwww McDonald's is nastyyyy" – every girl in the 8th grade. Quit lying princess, you know you love devouring those golden french fries. McDonald's is the perfect balance of price, speed in the drive thru, and taste. Admittedly, Cane's chicken and Five Guys burgers taste better than McDonald's, but they don't have the complete meal. McDonald's will forever be at or near the top. 
1: Shake Shack
Most people who read this will probably disagree with Shake Shack at the top spot because they've never had it. It began in New York City in 2004, and has slowly progressed down the east coast, but it is yet to reach Charleston. Nonetheless, on that beautiful day when the green burger logo reaches its destination somewhere along Coleman Boulevard, all hell will break loose. The double shackburger is so gas, and the shack sauce that comes on it is insane. Shake Shack also has the best side item on this entire list: the cheese fries. Add a milkshake to that order and the Tik Tok weightlifters will be pleased to know that they can assist their bulk with a 2,000 calorie meal. Shake Shack is by far the best fast food on this list and hopefully one opens in Charleston soon.
Tier Ranking: