Why Everyone's Obsessed With Phoebe Bridgers
I havvvveee emotionalll motion sicknessss somebodyy rollllll the windowsss downnn
This article is dedicated to my dear friend Lilly Praete who loves Phoebe as much as me, maybe even more.
In honor of the very controversial 2021 Grammy Awards, Phoebe Bridgers has just been nominated for the "Best New Artist" and 3 other nominations, which is outstanding given she's been making music for only 4 ish years. As we all know, the Grammy's are not the most…how do I put this in a nicer way than stated by The Weeknd…accurate of award shows, but one thing they got right was nominating Phoebe Bridgers, one of the most successful folk/indie rock pop artists this year. Not only is she popular, but her music is like nothing else being produced today; with somber songs like "Motion Sickness" (which gave her a new influx of fans due to its usage on TikTok) to "Kyoto" and its remix that has a more soft instrumental compared to its indie rock recording.
What I personally admire about Phoebe the most is her lyricism and love for her music; upon first listen, I could tell she made music for herself rather than to reach mainstream media. With more than 4 million Spotify listeners as we speak, Phoebe's talent is adored by many, which leads us to the main idea of this article: why is everyone obsessed with Phoebe Bridgers???
Who Is Phoebe Bridgers?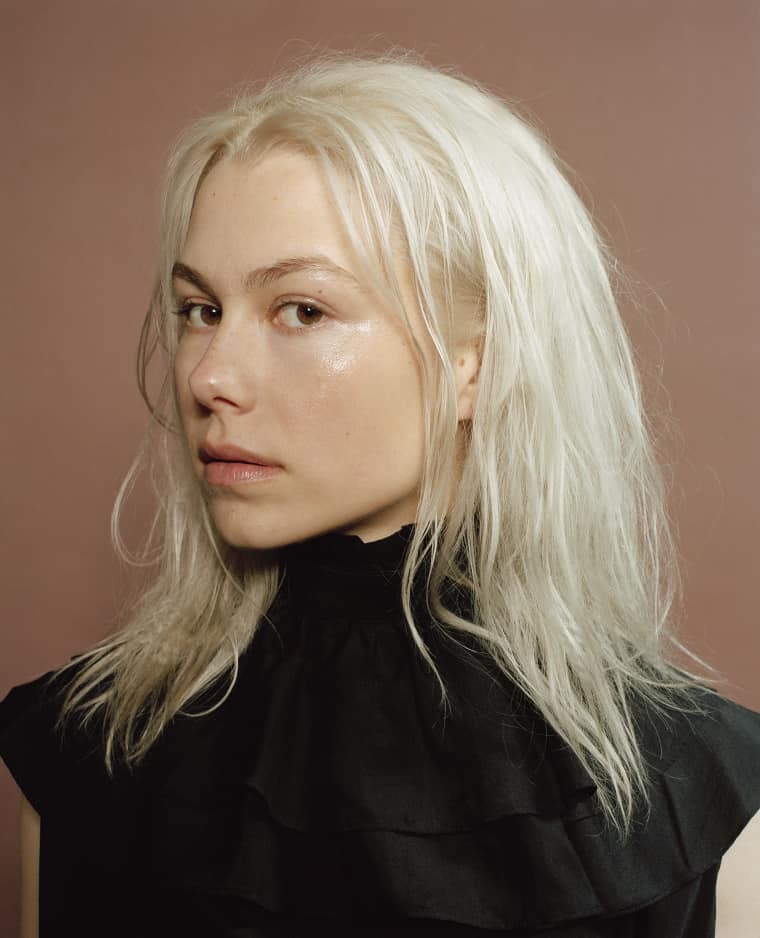 Born August 17, 1994, Phoebe Bridgers was raised in Pasadena, California. Yeah she's a Leo…concerning, but at least she's not a Capricorn or something. That'd actually make her music way more depressing. Her start in music came from local gigs playing the bass and singing with multiple artists. She eventually met a singer songwriter, Ryan Adams, who produced her debut in the music scene, and the rest is history. Now she represents her label Dead Oceans and has produced two full albums under them.
Stranger In the Alps
Phoebe's debut album Stranger in the Alps was also her first album released under an official label. This album is prominent in many different TV shows and episodes, projecting Phoebe into mainstream attention. This year, "Motion Sickness" shot Phoebe into the public eye due to its popularity on TikTok. Phoebe's lyricism shines in this song, many relating their own relationships to the one described in her songs. In "Motion Sickness", Phoebe says "I have emotional motion sickness, somebody roll the windows down". This metaphor is so simple but so clever to me, and I think it represents her talent for writing music perfectly. The songs were written about a certain **TW** s*xually ab*sive relationship she was able to escape and shoved it to the man with a great album to express her mental health, inspiring many to leave toxicity and ab*se behind. But, Phoebe's success and influence does not stop there.
Hey…She Worked with The 1975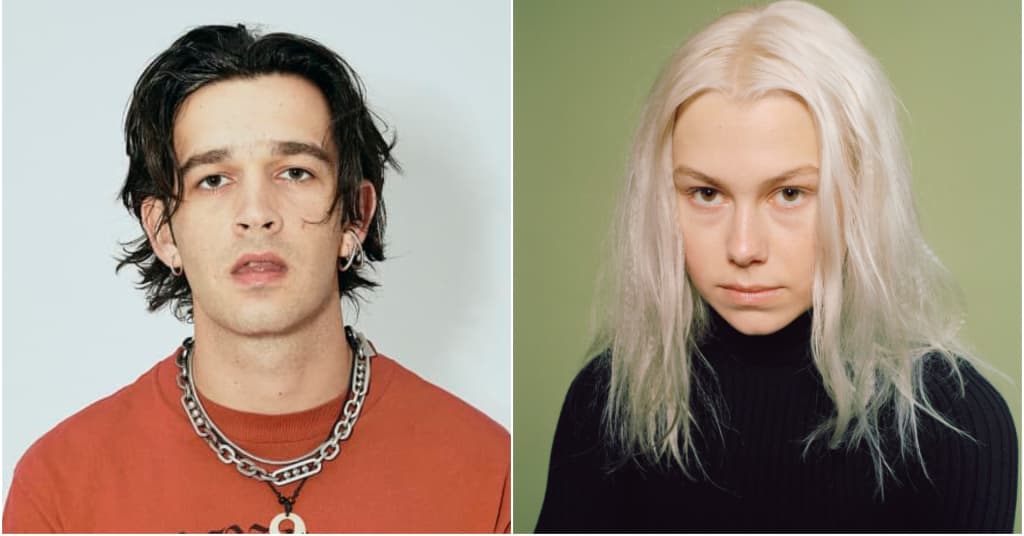 Yes, this fact is getting its own heading. Phoebe was featured in three songs from The 1975's most recent album Notes On a Conditional Form that was released this year. My queen Phoebe sang the female perspective in the song "Jesus Christ 2005 God Bless America", a song about the struggles of LGBTQ+ members during the early 2000s. This introduced Phoebe into a larger audience, and this track's meaning and lyrics reflect her experiences as a bisexual woman. Most of The 1975's songs make no sense or they make fun of Americans, as I've stated in my "Albums to Listen to Before You Die" article, but this specific song has so much more substance to it. She's also featured in "Roadkill", a cute country esque song…fitting for Phoebe's folk sound, but it's weird to hear Matty Healy sing over a country-electronica beat. In this song she only sings alongside Matty during the chorus compared to her solo verse in Jesus Christ. It's a rockin' song nonetheless. Then her last feature on NOACF is "Playing On My Mind" which has extreme influence from Phoebe's sound. Phoebe said in an interview once "if you hate on The 1975 you're probably sexist" and I think that embodies their relationship perfectly, also proving that Phoebe knows what she's talking about. It sounds like it would be a song straight off of her latest album that I'm going to describe next…
Punisher
Recently, I've been exclusively listening to this album to put me to sleep, and not because it bores me by any means, she's just a beautiful singer. Her voice especially shines in this album, her songs bringing a light, soft sound with a mix of the great lyrics she has always had. Even though the majority of Phoebe's discography is sad songs with a slow tempo, it does not impact listeners whatsoever. I find this to be kind of odd because the lack of diversity, but I certainly see the appeal in every song she's ever been in. It's particularly odd that so many people love and adore these sad break-up slow anthems, and it kind of makes me concerned for Gen Z. But I get it because I eat that stuff up too. I think this album specifically gave Phoebe the place in everyone's mind as their go to slower music. Slightly instrumental, but most importantly, beautiful. I don't think I've come across a single person that genuinely dislikes this album, or her in general. With the hype gained from "Motion Sickness", Phoebe certainly did not disappoint. Her acoustic talent and pure vocals are unique and she especially stands out because of her voice. The no autotune and perfect use of her range sets for her success. Some say this album brings out the emo-screamo in her, but I have to disagree. She has the same energy as Frank Ocean, but more indie than R&B. Songs to cry to, songs to shout, and songs to help you fall into a deep slumber; but other than that, their similarities pretty much end there. Anyways, sorry for the short tangent. Now moving on to my Grammy Predictions for Phoebe!
Will Phoebe Win A Grammy?
The bad news? Sadly, probably not in the Best New Artist category because she's up against Doja Cat and Megan Thee Stallion. The good news? With four nominations, she's at the same amount of noms as Justin Bieber, Da Baby, Megan Thee Stallion, and Billie Eilish, which is impressive for a newer artist. With that being said, I think she's got a strong chance at winning in one of the 3 other categories. Most likely not being the Best Alternative Album because she's up against Tame Impala's The Slow Rush, but she's got a strong chance for her work with her song Kyoto that got nominated for 2 awards. I think she definitely has potential in the Best Rock Song category despite Tame Impala's song "Lost in Yesterday" also running for the same award. Kyoto's definitely a better song than Lost in Yesterday, and I can assure you I'm not biased; this is embarrassing, but I am also a Tame Impala fan…Now, if "Borderline" by Tame Impala was nominated then my opinion would definitely change, but Phoebe has a strong chance at success in this sector. Her final nomination is the Best Rock Performance for Kyoto, and I definitely think she'll sweep the category. Queen behavior, if you ask me.
Conclusion Time Baby!
Phoebe Bridgers is an amazing artist and if you've made it this far, you should just go ahead and stream her album Punisher. I mean, I hope all of my readers listen to all of my music suggestions. With that being said, here are some song recommendations for those who want to give 'ole Phoebe a listen!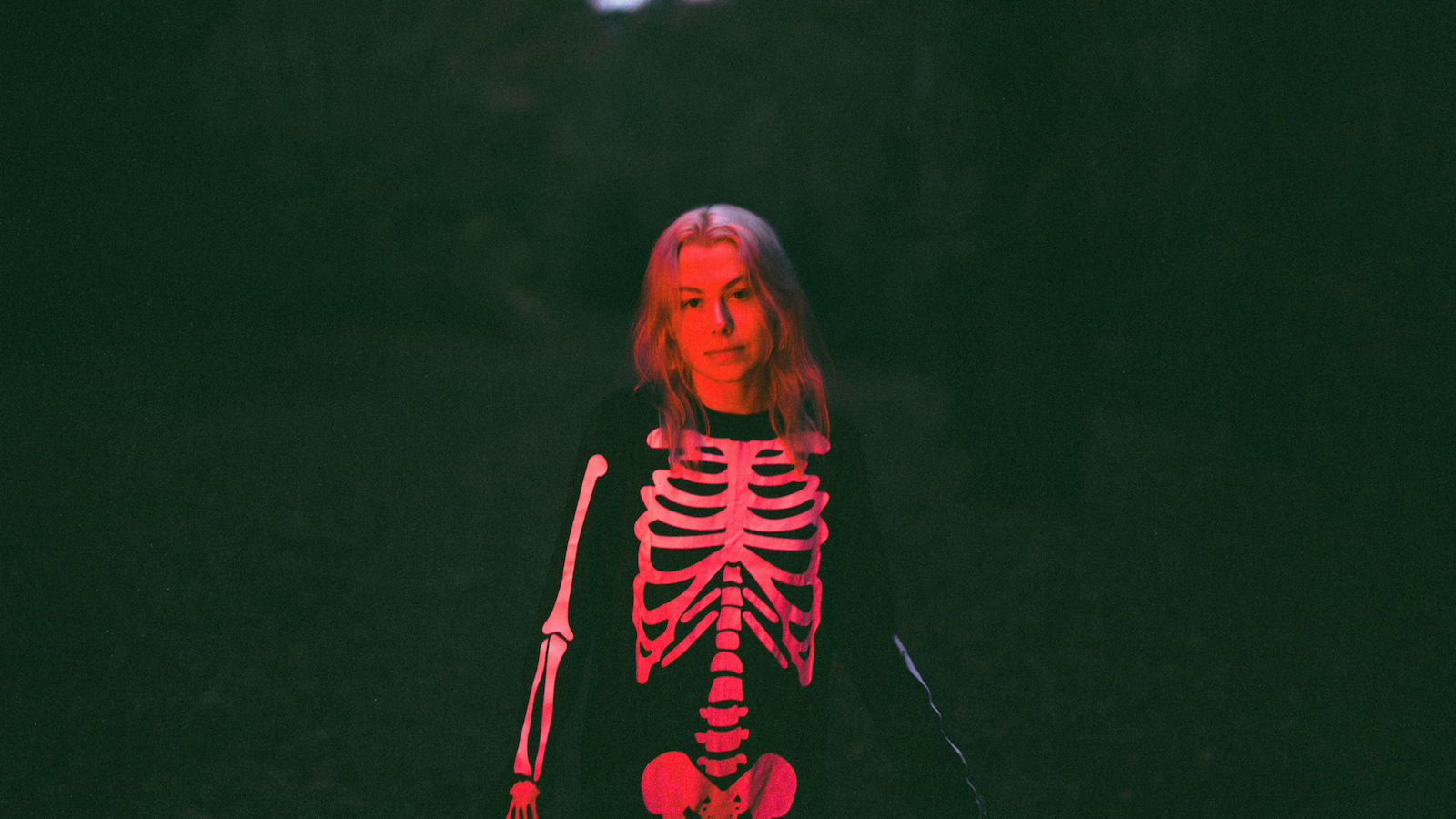 "ICU", Punisher
"Savior Complex", Punisher
"Garden Song", Punisher
"Friday I'm In Love", Cover originally by The Cure
 "Jesus Christ 2005 God Bless America", Notes on a Conditional Form
"Kyoto (Copycat Killer version)", Copycat Killer EP
I hope this article has given some of you some closure as to why Phoebe is a fan favorite!