College of Charleston Prepares for the Big Dance
They could've given up. Yet, they kept at it.
They could've given up. At halftime when Northeastern led them 36-23. Or three minutes later when the Huskies stretched that lead to 17. Time after time as soon as the College of Charleston Cougars slowly chipped away, Northeastern responded, effectively killing momentum. Behind the shooting of Northeastern guard Vasa Pusica, the Huskies controlled the game for almost 30 minutes.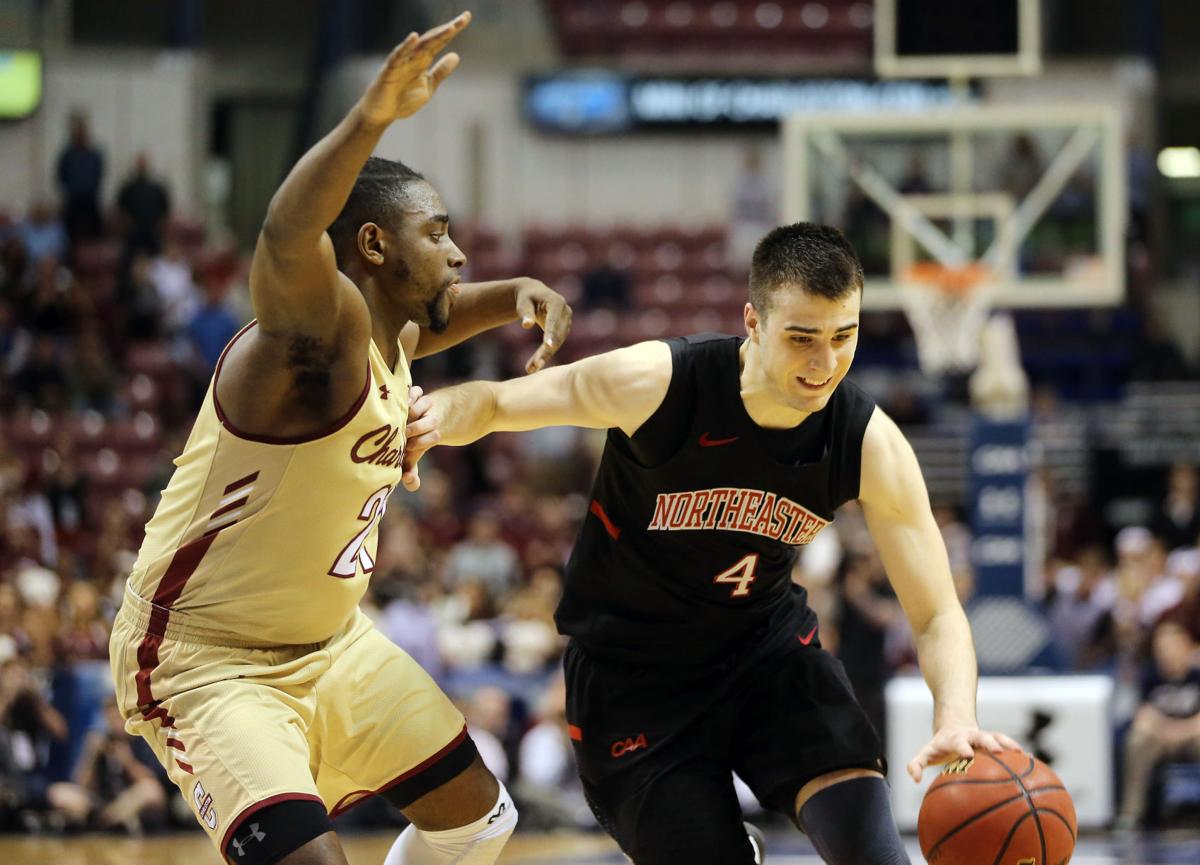 Yet, they kept at it. Led by Senior leader Joe Chealey, the Cougars went on a 14-3 run to make it 47-41 with 12:09 to play. However, from that point on Northeastern regained their confidence and matched every run CofC could offer for the next six minutes. The gap had returned to double digits by the 6 minute mark. The Cougars had one clear advantage, that became more and more evident as the second half dwindled away. What was technically a "neutral site," North Charleston Coliseum, was painted with maroon and rocked with excitement and encouragement for the home-town team. The crowd's effect energized the Cougars while simultaneously draining Northeastern's confidence. Feeding off the crowd, CofC's defense forced five scoreless possessions and soon  the score was 58-57 with 3 minutes to go. A two point game with 20 seconds left, Joe Chealey put the entire city of Charleston on his back to force overtime. At this point the home-court advantage became too much for the Huskies to overcome, and after a strong start to overtime, College of Charleston held onto a 83-76 victory, backed by a 32 point performance by Chealey.
"
"It's been a journey, so much work, so much perseverance and determination to get to this point. I'm just thankful and blessed to be sitting here and able to celebrate this night with my teammates and our fans.""
— Senior Joe Chealey
This time last year, College of Charleston sulked out of the Coliseum disappointed by falling 9 points short of making their way to the Big Dance. It was something they never forgot, and the team had their sights set on nothing less than a CAA Championship win. Throughout the whole season (one of the best in CofC history, finishing with a 26-7 record and a CAA regular season championship) the College of Charleston Cougars refused to get distracted and kept their eyes set on making their way into the Madness of March for the first time since 1999. Led by all-tournament selections Jarrell Brantley and Joe Chealey, and MVP of the tournament, Grant Riller, the Cougars reached their goal. For Chealey, Cameron Johnson, and all the other seniors, it was something they had been dreaming of since their first days as freshmen. For head coach Earl Grant, it was the final step of his plan to rebuild the struggling program he took over when he replaced former coach Doug Wojcik. For the City of Charleston, it has been a long, trying journey to reach this point, but man does it feel good.
The Cougars , 13th seed in the Midwest bracket, will be traveling to San Diego to play Auburn, 4th seed, on Friday night. Until then, the city can celebrate this historic win, while the players remain focused on the task ahead. They are adamant that they are not done yet, and hope to shake up the tournament by playing their style of ball and being prepared for whatever they have to face. All of Charleston should be in the market for some dancing shoes; The Big Dance is up next.