TikTok Creating New Screen Time Limits Amid Talks of Ban
Why government officials are considering banning TikTok and why TikTok has created Screen Time limits
The Controversy- The Risk of TikTok's User Data
TikTok is one of the most popular social media platforms with approximately a billion active monthly users. Created in late 2016, it quickly rose to an extraordinary level of popularity with its unique platform that has short 15 second clips of which the user can quickly scroll through, constantly entertained by a concept that appeals to our shortening attention span. 
However, recently, TikTok has come under fire for what many perceive as dangerous privacy concerns as it is owned by a Chinese company. Concerns from the FBI as well as the Federal Communications Commission are that ByteDance, the Chinese company that owns TikTok, could share user data with the Chinese government. This is because a Chinese law established in 2017 mandates that any Chinese company turn over personal data if it is necessary for the national security of China.
A scandal in December heightened fears about the misuse of the data collected by TikTok. ByteDance revealed that it fired four employees who breached user data while trying to find the source of a leak. They accessed the user data on two journalists from The Financial Times as well as Buzzfeed News while trying to find the source of the leaked report.
The user data that government officials are concerned about are the device identifiers used by Tiktok, technology that allows TikTok to track users and collect information about a user's patterns of behavior across multiple platforms. They both solicit and collect information about user's habits and behaviors as well as their locations. 
Another major concern about TikTok is their ability to push propaganda to its millions of American users. With such a large base in America, TikTok has a unique ability to control the content seen by its many users. While many would discount this control as TikTok is a social media app focused around sharing dances and other light, entertaining skits, it also can push political conflict or one political opponent over another. It can stir up controversy, attempting to create dissent within the American people and can push ideology that is favorable to the Chinese government. 
Current Legislation- The Progress of the Ban 
Questions about the privacy concerns posed by Tiktok arose under Trump's presidency and have heightened in recent months under Biden's term as well. Initial efforts to ban Tiktok began in August, 2022 as President Trump signed an executive order to ban TikTok unless it was sold to an American company within a set, limited amount of time. Yet, in response, TikTok files an injunction and in December of that same year, a federal judge strikes down the ban. 
With the beginning of President Biden's term, he vowed that he would further investigate the dangers and security concerns posed by TikTok, yet would focus on an approach that was entirely based on evidence. In June of 2022, TikTok further made concessions by transferring its data to American servers. However, the scandal in December about the four employees terminated by ByteDance over breaches in data, sparked heightened fears once again. Swift action followed and TikTok was banned from the devices of those in the United States House of Representatives. A few days later, the ban was extended to include all the devices of federal government employees.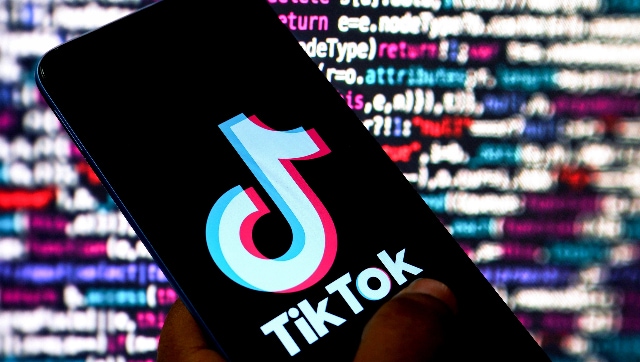 TikTok has to date been banned from all government-issued mobile devices, including Congress, U.S. Armed Forces, the White House, as well as a number of U.S. states. This was passed as a part of a government spending bill called "No TikTok on Government Devices Act."
On March 7th, the Senate plans to unveil a bipartisan bill that will give the President the ability to respond to threats from Tiktok as well as other companies that present similar threats to national security. Among this bill, many speculate will be the ability for President Biden to create an ultimatum that ByteDance must sell TikTok to an American company to avoid a ban in the United States. 
Nearly a week before, the House Foreign Affairs Committee advanced a similar bill titled the "Deterring America's Technological Adversaries" or DATA Act. Including the ban of Tiktok, the DATA Act introduced wider sanctions on other apps owned by Chinese companies or based in China. While it remains to be seen when the House will have a full vote on the proposed Act, it is significant progress towards creating a potential ban on TikTok, in addition with the proposed Senate Bill that will be released on March 7th. 
In short, Congress is working to pass legislation that would allow for President Biden to clear all legal hurdles associated with the proposal of a national ban on the app. 
TikTok's Response- Screen Time Limits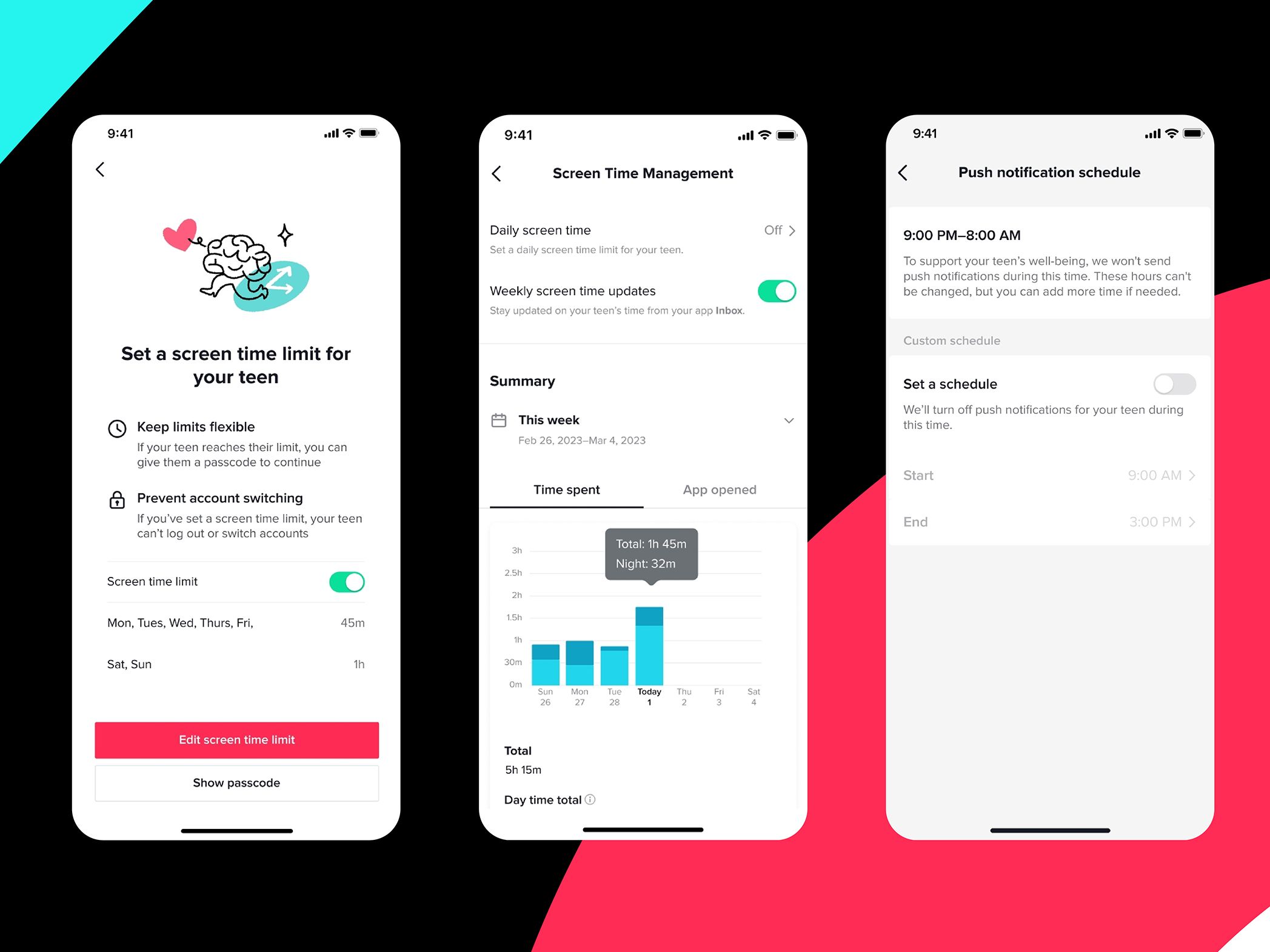 As TikTok has come under such controversy, in the past few days it has released a giant announcement that it will be introducing screen time limits for those under 18. The move comes following so many fears about the security and privacy concerns posed by Washington and also an increasing number of reports of the dangers of TikTok on teenagers and children who spend exorbitant amounts of time on the app. As social media has become more and more linked to mental health issues in teenagers, many people have begun speaking out against the app and its short-video features that appeal so much to children. In an effort to quell the growing backlash against the app for both privacy concerns as well as overuse, TikTok is creating default one hour screen time limits for its users that are under 18. 
While teenagers may enter a password when prompted that their one hour limit has expired, the creation of such a limit has proven to be exponentially more effective in limiting usage than forcing teenagers to actively opt in to a screen time limit rather than opt out. 
While it remains to be seen what will happen with the government's agenda to force ByteDance to sell TikTok to an American company, the new screen time limits are a step in the right direction towards limiting the growing influence and addictiveness of the social media app. While people may have different opinions on the privacy concerns associated with TikTok's connection to the Chinese government, nearly everyone agrees unanimously that social media screen time for teenagers is a huge issue right now and is only continuing to grow- a reason that the TikTok's novel screen time policy to actively "opt-out" would have such widespread implications across a variety of social media platforms.
Leave a Comment