Best CoolMath Games to Play
CoolmathGames.com is an unblocked game site with a wide variety of nostalgic games to play during free time in class. I think that most of us (if not all) have played CoolmathGames at some point in our school career, either during class, study hall, or whenever else it may be. I (embarrassingly) admit that I have probably spent too much time on Coolmath but it's because the games are mindless and entertaining. Here is my official rating of some of the classic Coolmath games: 
 Fireboy and Water Girl 9/10 – This game is such a classic. Whenever you were on the computer with a friend in elementary school, this was the go-to game. There are two players and you both have to work together to get to your respective doors. Though there are six versions of this game, I think that original one, the forest temple, is still the best to play. This game loses a point for ability to play during class because it does 'require' two people. 
Duck Life – 6/10 – Duck Life is a game in which you train a pet duck to compete in races against other ducks. In the original version, there aren't many upgrades and there are only four mini games. The mini games are really easy and get boring pretty quickly.  They've made five versions of the game, and some of them have better features than others. Overall, it only gets a couple of points because the gameplay time is really short and the mini games are boring. 
9/10 Bloons Tower Defense – Bloons Tower Defense is a classic idle game where you set up towers to pop balloons on a track. The game is so entertaining because there are so many towers, multiple tracks, and unlimited levels. I think that I like playing this game because it's easy to beat but still engaging. It has to lose a point because my computer sounds like a plane after just a few minutes of playing (though thats more my fault than the game's).
Side Note: This game is no longer available on Coolmath because of the whole Flash situation.
Run 1, 2, and 3 – This might be a little controversial, but honestly, this game is boring. Its plain background and repetitive motions just get boring really quickly in my opinion. Additionally, this game takes a lot of focus, something that makes it non-ideal to play during class. 
Snake – The snake game on Coolmath is in the classic style, a pixelated snake chasing around 'apple', so there's not much else to say. I will say, though,  this version is not as good as the google snake game.
All Papa's Games – From the original Pizzeria to the newer games, there are so many levels and different games that these are always a go-to. The game is based on a restaurant and the player fills orders, using different stations to complete different levels of the order. I don't know how many games there are right now, but I think there is one in every food group. My favorites are the "Pancakeria" and "Cupcakeria".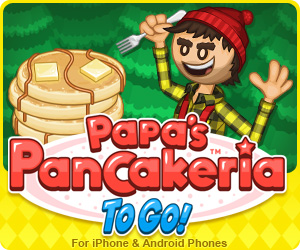 3/10 IQ Ball – IQ Ball is a puzzle clicking game where you try to connect your character with a target, but it's so easy and monotonous and the levels are very easy. There are not many levels, so I think that the whole game could be completed in twenty minutes. The graphics are also pretty bad and there aren't many levels, so this game only gets a few points (because my boyfriend says this is his favorite game). 
2/10 Sugar Sugar – I think this game is a weird concept: aiming sugar into a cup? Also, the game is really easy and gets boring quickly, because of this, it has to receive a low rating. 
7/10 Factory Balls – I love puzzle games so this game was one of my favorites in elementary school. It's a simple game where you're decorating toy balls with different tools and patterns to match a given example. This game was fun and entertaining when I was younger, but I think now it would be too easy. 
8/10 Animal Raceway – This game is similar to Duck Life in that you train an animal and enter it in races. Animal Raceway has games that are more engaging and there are better upgrades, so it receives a better score than Duck Life. 
Leave a Comment