My Favorite Albums Released in 2021
2021: One of the best years for music
2021 was an amazing year for music; many big name artists released impressive projects and collaborations; newer artists had extremely successful debut albums and even broke records. Some albums were re-recordings and some were unfinished projects, but all of these albums have achieved great success in 2021. Although there were a ton of amazing albums released this past year, the following are my personal favorite picks of 2021:
Sour– Olivia Rodrigo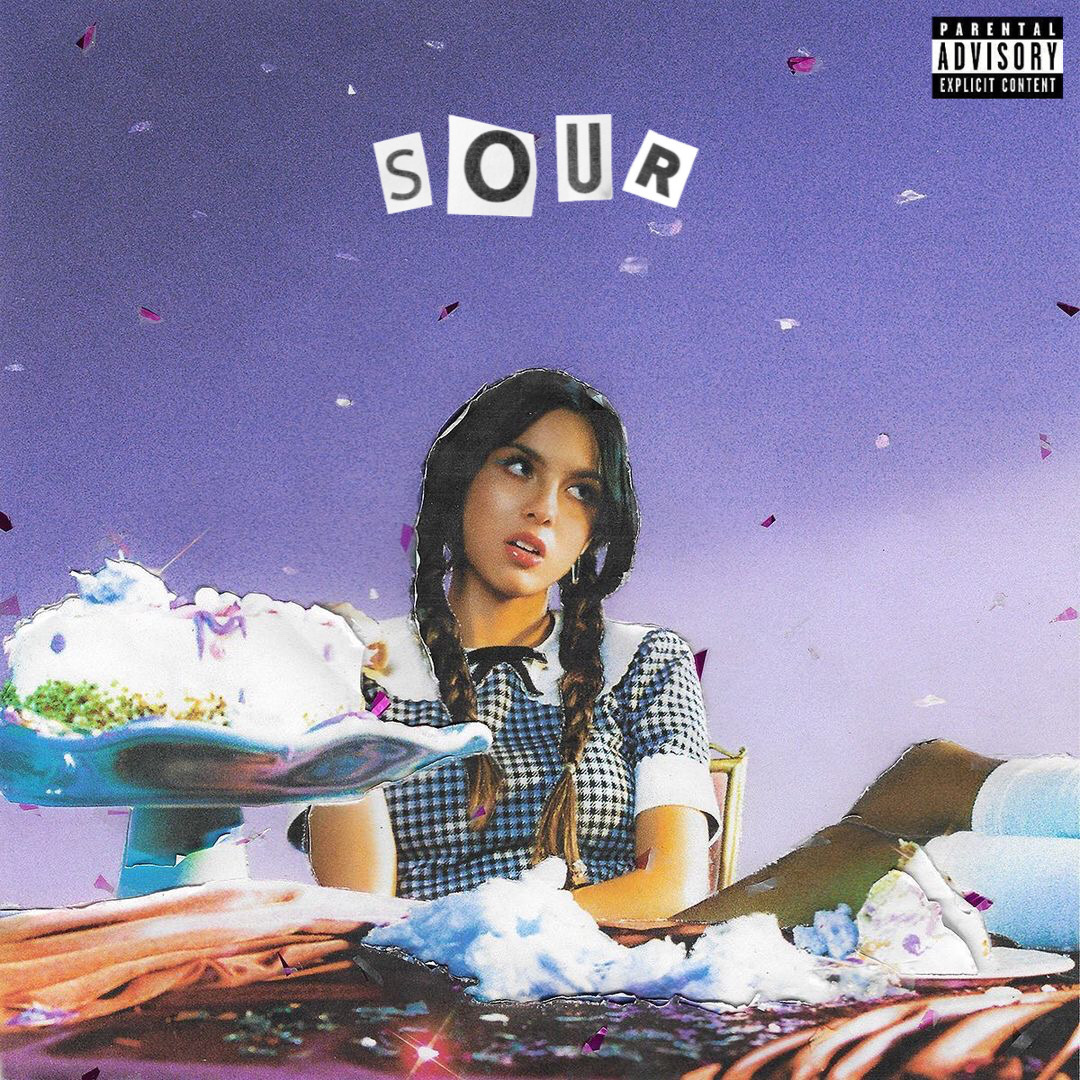 Sour by Olivia Rodrigo was probably one of the most anticipated albums of 2021, especially after her hit single, "Driver's License", was #1 on the Billboard Hot 100 and certified quadruple platinum. At its release in May, Sour hit the world by storm. Vinyl sales were high, 5 of her songs had a place on the charts, and you couldn't go anywhere without hearing an Olivia Rodrigo song (believe me I'm not complaining!). Sour is an amazing album because of its content and execution. Each song has a different subject; sometimes her songs can be ballads about past relationships like "traitor" or more fast paced, rock tracks like the single "good 4 u" and "brutal". Rodrigo has a beautiful voice and impressive lyricism that her fans adore, and Sour is a great debut album. Although I believe that the Grammy Awards are not an accurate representation of the best of the year, I still find it quite impressive that Rodrigo's debut album has been nominated for 7 awards. Sour reached such a large audience that when Rodrigo announced her tour dates, tickets were being sold out and resold for $2,000+. Some were lucky to get tickets for a (somewhat) reasonable price. Needless to say, Rodrigo and Sour have been well loved and appreciated in 2021.
Sour is critically acclaimed and listeners are excited to see what she does next. For a debut album, Sour outsold and exceeded all expectations! I cannot wait to see what she does next!
Donda– Kanye West (Ye)
The world stopped when Ye's tenth studio album, Donda, was released out of nowhere. The record was supposed to be released an entire year prior under a completely different name. This isn't West's first time having a highly anticipated album with rollout delays; The Life of Pablo is the current record holder for the longest delay with a wait of 531 days. With these kinds of trends, listeners were aware that the music existed, but had no clue when it would actually release. Ye himself even said Universal released Donda without his consent…so the release (seemingly) already had a cursed start. One of the tracks, "Jail pt. 2", wasn't able to be played on certain streaming services. To call Donda's release "messy" would be an understatement. Fun Fact: Ye placed billboards advertising his new album in Toronto, the hometown of Drake who had released Certified Lover Boy. Ye's billboards significantly overshadowed those placed by Drake for Certified Lover Boy's release day; that right there is my favorite kind of petty.
Although surprise drops can be risky when it comes to numbers and the release was off to a rocky start, Donda made moves. It reached #1 on nearly every chart you could think of, including the 2021 Billboard end -of-year US Christian Albums, US Top Gospel Albums as well as reaching #1 on the Billboard 200. On its released date, Donda broke records for largest amount of streams global on Spotify for an album debut (with nearly 100,000,000 streams) and broke the record for the most amount of first-day streams in 2021 (beating out Olivia Rodrigo's Sour).
Donda resulted in some of the best songs of 2021. Some of the features on the record were outstanding, but others were heavily criticized by fans and music critics, most notably being Marilyn Manson. The drama and controversy behind Ye's new project had a lot of people talking in 2021.
Blue Banisters/Chemtrails Over the Country Club– Lana Del Rey
Lizzy Grant (under the stage name "Lana Del Rey") released 2 albums in 2021: Chemtrails Over the Country Club and Blue Banisters. Chemtrails was released on 19 March of 2021 and fans were satisfied with having new music from Grant. When the title track "Blue Banisters" was released on 20 May 2021 alongside singles "Wildflower Wildfire and "Text Book", Grant experienced backlash; instead of discussing Grant's quick album turnover, her fans immediately went to Twitter to attack her "picsart" -esque single cover. However, Blue Banisters exceeded all expectations; this album has does not have a single skip.
Chemtrails is a shorter album, and I honestly don't have too many favorites. However, the songs I do like, I love. "For Free" is a Joni Mitchell cover and I think Lana Del Rey, Weyes Blood, and Zella Day did an amazing job. Mitchell has not made any comments on the cover, but I believe it did the original justice. Again, the rest of my favorites can be found in the playlist linked below.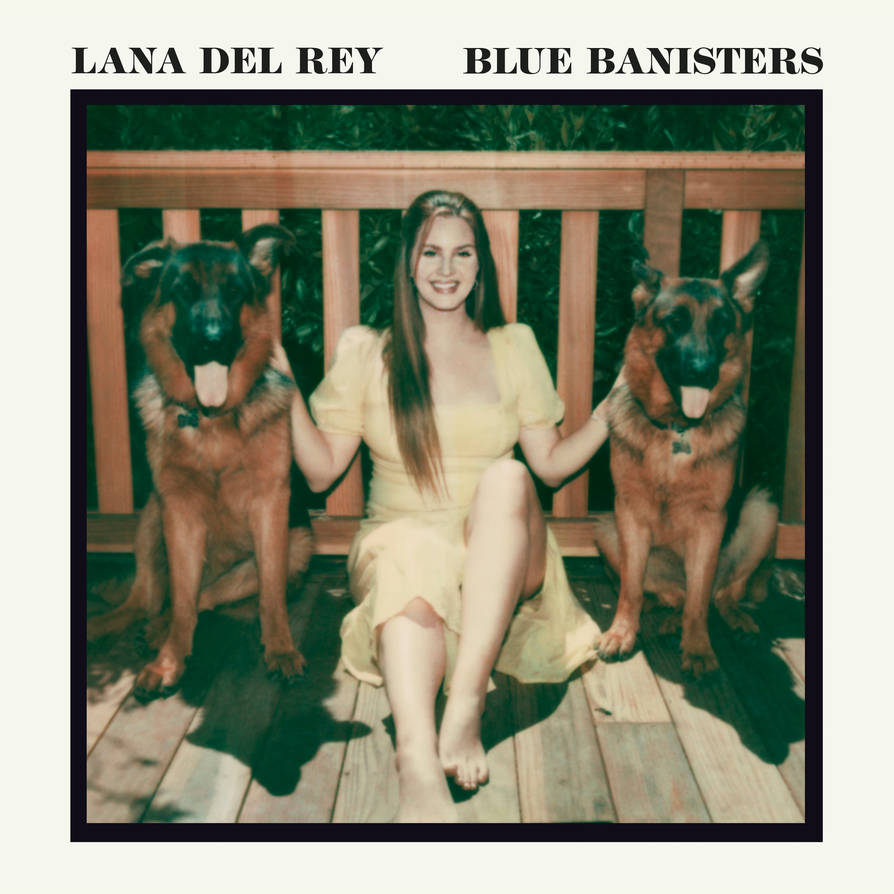 Blue Banisters tells a story, although some lyrics are questioned by some listeners. In the song "Sweet Carolina", Grant states "you name your babe Lilac Heaven//After your iPhone 11//"Crypto forever," screams your stupid boyfriend//**** you, Kevin"…needless to say hearing the lyric upon first listen was quite the surprise. Apparently it is about her sister Caroline, or "Chuck", Grant…and the lyric was an actual conversation between the two. Regardless of Grant's unique lyricism, Blue Banisters consists of some my my all time favorite Lana Del Rey songs. I'd even go as far to say that the song "Dealer" is one of my favorite songs of all time. The raw emotion in the lyricism makes this song outstanding (although the lyrics are quite dark. I won't put them here, but the song is linked in the Spotify playlist if you would like to take a listen, and I highly recommend that you do). Other songs like "Black Bathing Suit", "Arcadia", and even the record's interlude, "Interlude – The Trio", are songs to add to your queue immediately.
Lana Del Rey had a very productive and successful 2021. It's the beginning of the year and Lana Del Rey has already released a song for the super popular HBO show "Euphoria" that fans are already obsessed with it.
Call Me If You Get Lost– Tyler, the Creator
When Tyler, the Creator (Tyler Okonma) began posting photos of himself posing next to an older car dressed in a preppy style, fans and casual listeners alike began to wonder if Tyler was starting a new era with a new character. Then, on 17 June, 2021, Tyler, the Creator announced that Call Me If You Get Lost was to be released on the 25th of the same month.
Excitement filled the air and infiltrated nearly every social media site that exists; Tyler, the Creator's Instagram account, @feliciathetgoat, posted the announcement and gained a grand total 2.3 million likes. The hashtag "#callmeifyougetlost" on TikTok has 275.5 million views and Twitter has user posts from this week still discussing the 6 month old album. @feliciathegoat announced a tour with artists Kali Uchis and Vince Staples via Instagram on 3 August, fans went wild. Actually, I'm not sure about everyone else, but my friends and I were super excited. If you didn't already know, they're having a concert in North Charleston in March. Not to brag, but we were able to score some tickets. If you can find tickets, I highly recommend that you go; Tyler, the Creator seems to be an amazing performer.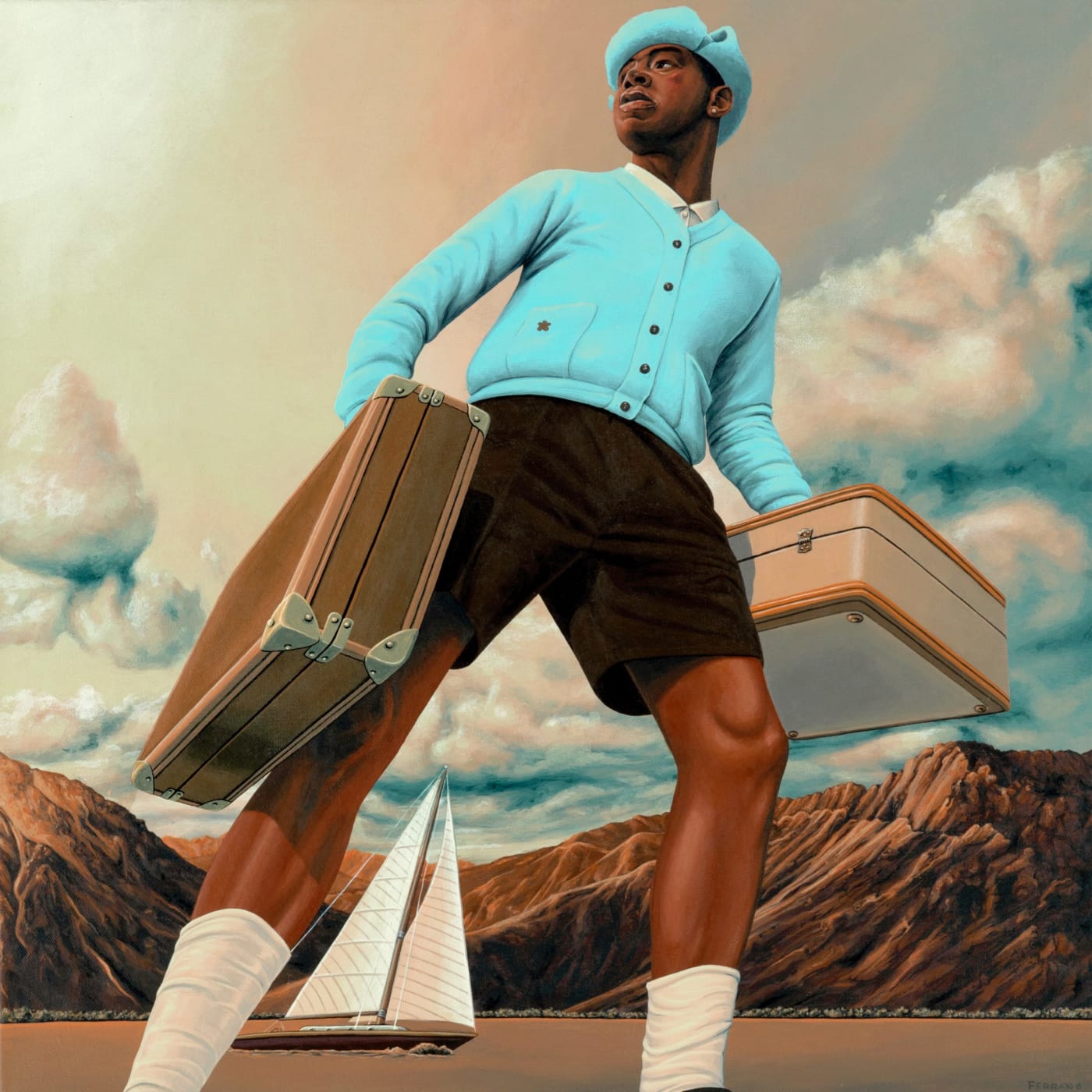 Okonma's last album, Igor, was critically acclaimed and won the rap album of the year category at the 2019 Grammys; Igor is definitely a tough act to follow. However, Call Me If You Get Lost met the same fate; the record is up for rap album of the year as well (and it'll win too, no doubt). Call Me If You Get Lost is more than just a chart-topper. The lyrics and overall concept of the album are outstanding and beyond creative (which is not foreign to Tyler, the Creator). For each album, Okonma usually creates a character to write about (sometimes they are based on his own experiences), which is something pretty unique to him. In Call Me If You Get Lost, "Tyler Baudelaire" is the main character. "Baudelaire" is in reference to French poet Charles Baudelaire, as Okonma's projects have been compared to Baudelaire's work that contains more explicit/disturbing themes. With this character, Okonma goes through a story of the progression of love, making sure to cover nearly every aspect of it. Songs like "WILSHIRE" and "SWEET/ I THOUGHT YOU WANTED TO DANCE" talk about the yearning aspect of love, and the execution is perfect.
Overall, Call Me If You Get Lost deserves its Grammy and all of the praise in the world. If you haven't listened to it yet, go NOW!
An Overview on Phenomenal Nature– Cassandra Jenkins
Although it is a very short album, Jenkins' sophomore album, An Overview on Phenomenal Nature, is an indie/folk pop lover's dream. The first track, "Michelangelo", is an amazing start to an album. Listening to this record with headphones is also a very fun experience. The soft sounds and beautiful vocals are perfect for the winter as well, so now is the perfect time for you to take a listen (the album is a Pisces, by the way). In my opinion, this album is perfect to listen to on your morning drive to school. It only lasts about 30 minutes, so it'll be finished by the time you arrive, especially considering the terrible traffic in all directions before school! Perfect!
This album hasn't received too much chart recognition, but it has been well received by fans and critics. An Overview received an average of an 8/10 by reviews such as AllMusic, Beats Per Minute, Exclaim!, and Pitchfork. Regardless of large scale recognition, Jenkins produced an amazing album the deserves all the love.
If you're a Phoebe Bridgers fan, Cassandra Jenkins is the artist for you. I hope those of you who choose to listen love this album as much as me!
Evermore/Fearless (Taylor's Version/Red (Taylor's Version)– Taylor Swift
Taylor Swift has arguably been the most busy artist of 2021; she has released 5 albums in the span of 3 years (3 of those albums being released in 2021). Evermore is the sister album of her previous album, Folklore, and fans obsessed over its deluxe version that was released this past year. I've already explained the reason for Swift's re-recordings in my article about Fearless (Taylor's Version), so read that if you'd like to know all of the context.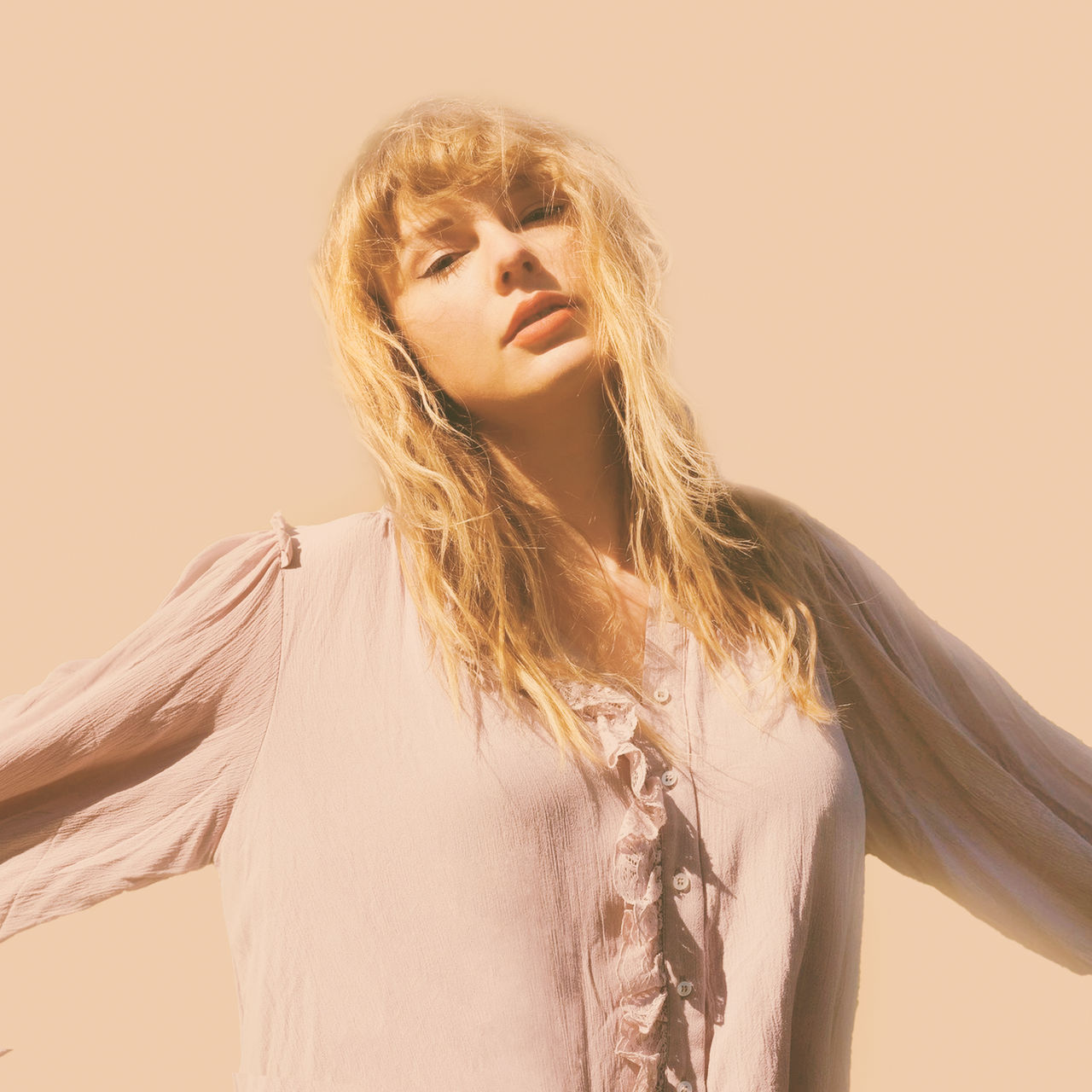 Here's a summary of the more recent updates: when Swift announced she was re-recording the masters of her first 6 albums in order to own her own music, Scooter Braun, the man who bought her masters from her record label (Big Machine Label Group), made a quick decision to sell the masters to another company (Shamrock Holdings). Braun told Shamrock Holdings that Swift was bluffing and would not actually go through with the re-recordings. However, with the release of Fearless (Taylor's Version), records were broken and her original master from 2008 disappeared from the charts. Many big name and local radio stations made the switch to only playing music Swift owns: this includes Lover, Folklore, Evermore, Fearless (Taylor's Version), and Red (Taylor's Version). In 2021, Taylor Swift defied all odds and proved her influence on her fans and the music industry. Swift even beat Don McLean's American Pie for the longest song to hit number #1 on Billboard's Top 100 list with "All Too Well (10 Minute Version) (Taylor's Version) (From the Vault)" that lasts for 10 minutes and 13 seconds. It seems that with every album that Taylor Swift releases, the more records she breaks. Red (Taylor's Version) broke astounding records; she had 26 songs from the album rank on Billboard's Top 100, broke the records for most streamed record in a day and most streamed female artist in a day, broke vinyl and cd sales records, and literally broke the Spotify app on its release date.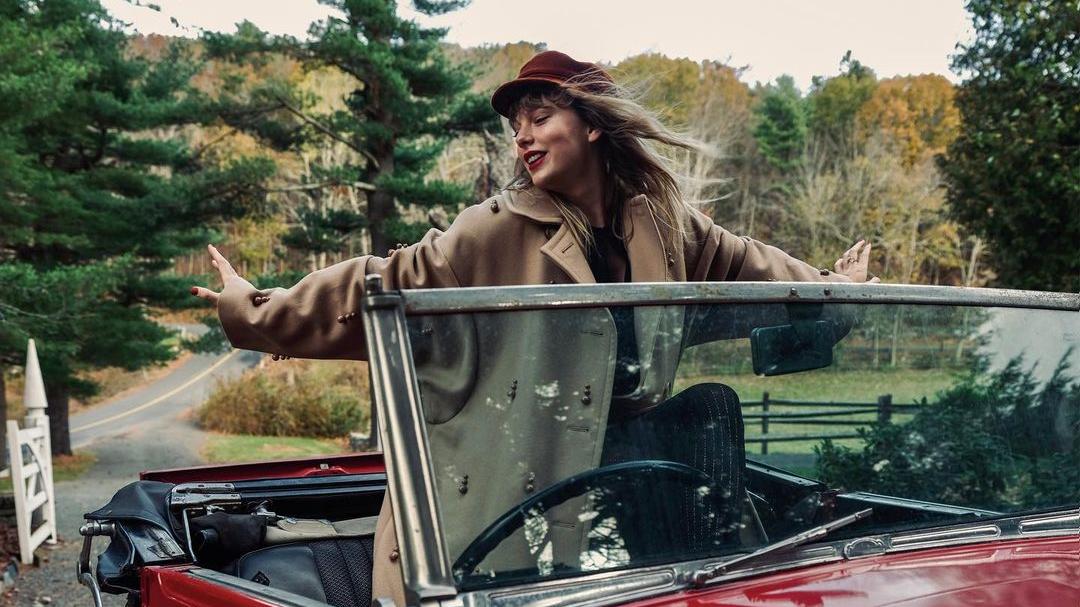 Overall, Taylor Swift had an amazing year in 2021 and I cannot wait to see what she does next in 2022 (hopefully it's Speak Now (Taylor's Version); a girl can dream).
Sometimes I Might Be Introvert– Little Simz
I've already talked about this album in my last article, so I'll keep this kind of short (you should go read it, by the way). Sometimes I Might Be Introvert was snubbed of a Grammy nomination for the 2022 Grammy awards. It's an outstanding album and I will keep bringing it up until it gets the respect it deserves. It is definitely my favorite album that released this year!
Honorable Mentions:
Faces– Mac Miller
Sling– Clairo
Solar Power– Lorde
An Evening with Silk Sonic– Silk Sonic (Anderson .Paak, Bruno Mars)
Positions– Ariana Grande
Happier Than Ever– Billie Eilish
SPOTIFY PLAYLIST: https://open.spotify.com/playlist/7LqWL7gxOrj13ClRzHNS7D?si=NAUuwYgFQIibrnVP3yAs1w