Summarizing Biden's First Week As President
An overview of the President's first major actions
Since he's taken office, Biden has signed a slew of executive orders, proclamations, and memorandums. On his first day alone, he signed seventeen!
A president's first days in office generally indicate what Americans can expect for his next four years in office, and Biden is no exception. That being said, here's an overview of his most important Presidential Actions so far.
COVID-19
Let's start with one of the biggest issues facing the U.S. right now: COVID-19. President Biden has already signed several orders related to the pandemic. On his first day in office, he signed an executive order requiring all Americans to wear masks on federal property. A few days later, the President followed up this order with a second dedicated to addressing international and domestic travel. It is now illegal to travel mask-less on any type of public transportation. This includes airports. In addition, international travelers must quarantine for seven days upon entering the country.
The President has also set new goals for vaccine distribution.  The Biden team had aimed to reach a rate of 100 million vaccinations in the first 100 days. The Biden Administration has also increased vaccination shipments to the states.
Climate Change
In his first week, President Biden took major steps to address climate change. On day one, the President announced his intention to rejoin the Paris Climate Agreement. Biden also signed an executive order dedicated to protecting the environment. The order suspended the development of possible oil extraction in the United States' Arctic Refuge. It also revoked the Presidential permit for the Keystone XL Pipeline. The pipeline was set to funnel oil from Canada to Nebraska.
Biden has also taken measures to prevent oil drilling on government lands. The move comes as a delight to many environmental activists and some Native American Tribes. New Mexicans, on the other hand, are far from thrilled. Much of the state's income comes from drilling on public land.
Immigration
President Biden has been quick to lay out his immigration policy. On day one, he terminated the state of emergency President Trump declared on the U.S.-Mexican border, effectively halting construction of the border wall. He then signed an executive order stating that deportation for illegal immigrants is no longer a priority. The President believes deportation should be reserved for public safety threats or threats to national security. Biden has also affirmed his support for Deferred Action for Childhood Arrivals (DACA). The DACA program ensures that illegal immigrants who came to the U.S. as children are not deported – even when adults. Finally, the President decided to extend Temporary Protection Status (TPS) for many Liberian immigrants. During Liberia's civil war, the U.S. granted TPS to immigrants fleeing violence. President Trump decided not to extend TPS during his time in office, citing the fact that the war ended in 2003.
Other Foreign Policy
Starting with reentering the Paris Climate Agreement, President Biden has set the tone for his administration's stance on foreign policy. His first actions included lifting the so-called "Muslim Travel Ban," and announcing support for the World Health Organization (WHO). The Muslim Travel Ban was an executive order banning travel from known terrorist hotspots. Biden's support for WHO comes after President Trump announced that the U.S. would begin the process of formally withdrawing. The former president decided to withdraw after the WHO's delayed response to COVID-19. President Biden has stated that withdrawing U.S. support during an ongoing pandemic is unwise. The United States currently contributes large amounts of funding to WHO. Overall, Biden is more supportive of the United Nations agenda than Trump.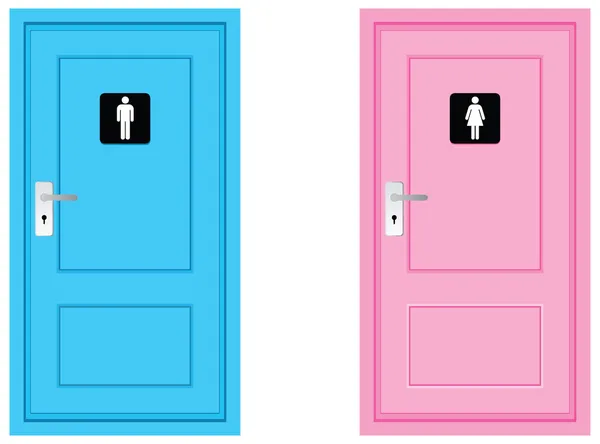 Transgender Community
President Biden has expressed his support for the transgender community. On his first day in office, the President signed an order requiring all publicly-funded organizations to allow transgender women to participate in women's sports. The order also mandated that transgender individuals be allowed to use the bathroom of their choice. Several days later, Biden signed an additional order clarifying military policy towards transgender servicemen. Transgender individuals were previously allowed to join the military, but could not transition while serving and were roomed by sex.
Abortion
The President's newest executive orders have reinstated certain aid to organizations that provide abortion counseling. Domestically, Biden additionally signed a memorandum directing the Department of Health and Human Services to review and consider scrapping the rule that overhauled the Title X federal family planning program, which took millions of dollars in grants from Planned Parenthood and other abortion providers.
Census
President Biden has blocked attempts to modify the U.S. Census. A new order ensures that illegal immigrants will be counted in the 2020 Census. The Census is used to apportion both federal funds and seats in the U.S. House of Representatives.
Justice System
This week, President Biden made changes to America's prison system. On Tuesday, he ordered the Attorney General not to renew any government contracts with private prisons. Former President Barack Obama began the process during his administrations, but the move was cancelled by the Trump Administration.
Loans & Insurance
Due to COVID-19, President Biden has forbidden The Department of Education from enforcing student loan payments until September 30th. He has also asked The Labor Department to extend unemployment insurance to workers who refuse jobs over COVID-related concerns.
– – – – – – – – – – – – –
So there you have it. His first week is barely over, and President Biden has already altered much of American policy instituted under Trump .Though he has signed other executive orders, the ones in this article have attracted the most national attention. If the past week has been any indication, there will certainly be more to come.