The Fall of the Murdaugh Dynasty (Part 2)
Power, Privilege, and Murder
Just a few months after the deaths of Maggie and Paul Murdaugh, Alex Murdaugh calls police to report being shot in the head on the side of a rural road in Hampton county. The Murdaugh family name had been all over the news for the past few months, but the plot thickened even more after September 4, 2021. Murdaugh reported that he had pulled over to fix a flat tire when someone stopped to help him. The mysterious man then pulled a gun and shot Alex in the head. 
Just a day before being shot in the head on the side of the road, Alex Murdaugh had been forced to resign from his family's law firm, formerly known as Peters, Murdaugh, Parker, Eltzroth, and Detrick (PMPED), after it was revealed that he had stolen large amounts of money from many clients. The misappropriation of money was only the beginning of Murdaugh's secrets. The law firm, currently Parker Law Group, was started by Randolph Murdaugh Sr. in 1910 and Alex's brother, Randolph "Randy" Murdaugh, IV still practices there. After practicing law at the firm nearly his whole career, the resignation of Alex Murdaguh quickly became headlines.
The next day, Alex was shot in the head. This news quickly spread and rumors began to circulate on what happened on September 4, 2021. Despite rumors of attempted murder, it was soon revealed that this was actually an attempted suicide ploy. Alex had asked a former client and distant cousin, Curtis "Eddie" Smith, to kill him. During the recent double murder trial, Alex revealed that on the day of the shooting he had just come clean to his brother that he had a 20 year opioid addiction and was suffering withdrawals on top of grieving the loss of his wife Maggie and son Paul. Reality was starting to set in that his life was a growing turmoil in real time. Eddie revealed that Alex had asked him to kill him, but he said "that ain't happening" and shot the gun up into the air. Many believed that the main motive behind this was for Alex to die, leaving his only surviving son, Buster, to collect his hefty life insurance policy of $10 million. Alex admitted to The South Carolina Law Enforcement Division on September 14, 2021 that this is what happened. Aside from this, Eddie has said that there was no mention of life insurance when Alex asked him to shoot him. Although there is still lots of gray area surrounding what really happened on September 4, 2021, Eddie Smith was charged with assault and battery of a high aggravated nature and has not entered a plea deal.
"
I ain't know nothing about no life insurance, no nothing"
— Eddie Smith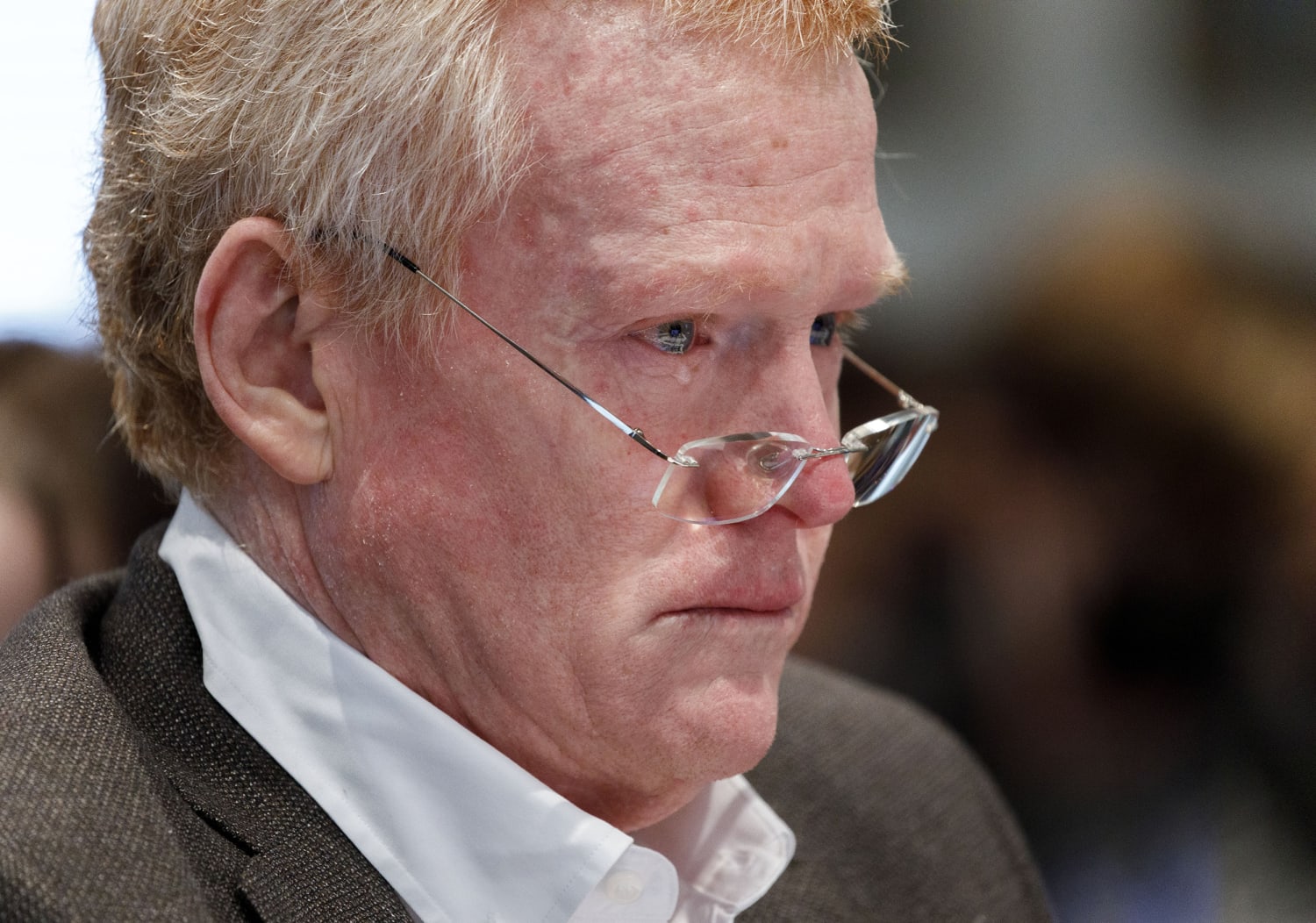 On Septemeber 16, 2021, Alex was arrested and charged with fraud and conspiracy in the suicide scheme. He was released and forced to surrender his passport. Not too long after this, Alex was arrested again on October 14, 2021 for stealing money from the sons of the Murdaugh family former housekeeper, Gloria Satterfield and twice denied bond. Then on June 28, 2022, Alex and Eddie were indicted by the state's grand jury on two conspiracy counts. In addition to this, Alex was indicted on two counts of murder for the murders of Maggie and Paul on July 14, 2022. Alex pleaded not guilty at his bond hearing. To add on to his charges, he was indicted on nine counts of tax evasion on December 16, 2022. 
Despite this long list of charges, the one most notable is certainly the murders of Maggie and Paul.  On January 23, 2023, the double homicide trial began with jury selection. The trial included six weeks of testimonies with the jury reaching a verdict on March 2, 2023. Alex's son Buster and other family members were in attendance every day and Buster even testified on behalf of his father and the defense during the trial. Although many played a role in providing the jury with assistance they needed to reach their verdict, the most notable testimony was definitely Alex himself. Throughout the trial, many wondered if it was a good idea for Alex to take the stand, but he eventually did on Thursday, February 23. Many things said during his testimony no doubt swayed some of the jurors. Alex admitted to being at the kennels the night of the murders when he had previously held to his alibi at being with his parents hours before and after the murders took place. He said that his opioid addiction was the reasoning behind his lies, and once he started lying, he kept digging himself a deeper hole. Also while on the stand, Alex admitted to his financial crimes as the judge had previously ruled to allow this controversial evidence into the case in previous weeks. This confession alone was a huge part in moving along the other charges Alex faces.
While Alex's testimony was a very large factor in confirming many suspicions, the telltale piece of evidence that many jurors have come out to say confirmed their beliefs was a Snapchat video found on Paul Murdaugh's phone that placed Alex at the scene. Without this video, it would have been nearly impossible for the prosecution to place Alex at the scene as there were no witnesses to this crime. Paul had taken a video of a friend's dog who was at the Murdaugh kennels to show him his hurt tail. Testimonies from close family friends confirmed the sound of Alex's voice in the background of the video along with the voices of Maggie and Paul, just minutes before the murders took place. With this evidence, many jurors had their minds made up. In an interesting point in the trial, one of the jurors was actually removed from the jury due to discussing case details outside of the trial. It has been said that this juror did have reasonable doubt and was going to go into the discussion with a non guilty verdict, so it would be interesting to see how this would have played out. This juror was removed along with her eggs that had been gifted from a fellow juror.
After visiting Moselle and hearing both the prosecution and defense's closing arguments, the juror went to deliberate. A verdict was reached after less than three hours of deliberation. This uncharacteristically short amount of time for deliberation was not a good sign for Alex and the defense. The jury reached a verdict of guilty on March 2. The following morning, the judge sentence Alex Murdaugh to two consecutive life sentences after being found guilty of the murder of Maggie Murdaugh and the murder of Paul Murdaugh.
Leave a Comment