7 Contemporary LGBT Musicians You Should Listen to for LGBT History Month
Though LGBT history month is coming to a close, it is still important to take time and recognize talented contemporary LGBT artists who may be under-recognized in the media.
Lil Nas X – If you know anything about pop culture right now, you have definitely heard Lil Nas' name. His breakout hit, Old Town Road, shot him to fame and won many awards, such as MTV's Song of the Year in 2019. After his rise to fame, he came out as gay on twitter on the last day of pride month. His coming out shattered stereotypes of African American rappers and gay people. Since, he has made many songs about being gay, such as "Montero", a song about the "joy of queerness" (Helliger). As a huge pop star, Lil Nas is able to be open about his sexuality and represent the LGBTQ+ community on a global stage. He has said "I 100% want to represent the LGBT community" and as his popularity continues, so will his LGBTQ+ activism (qtd. by Wheeler). His most recent hit is "Industry Baby" from his 2021 album Montero.
Favorite Song: "Montero" from Montero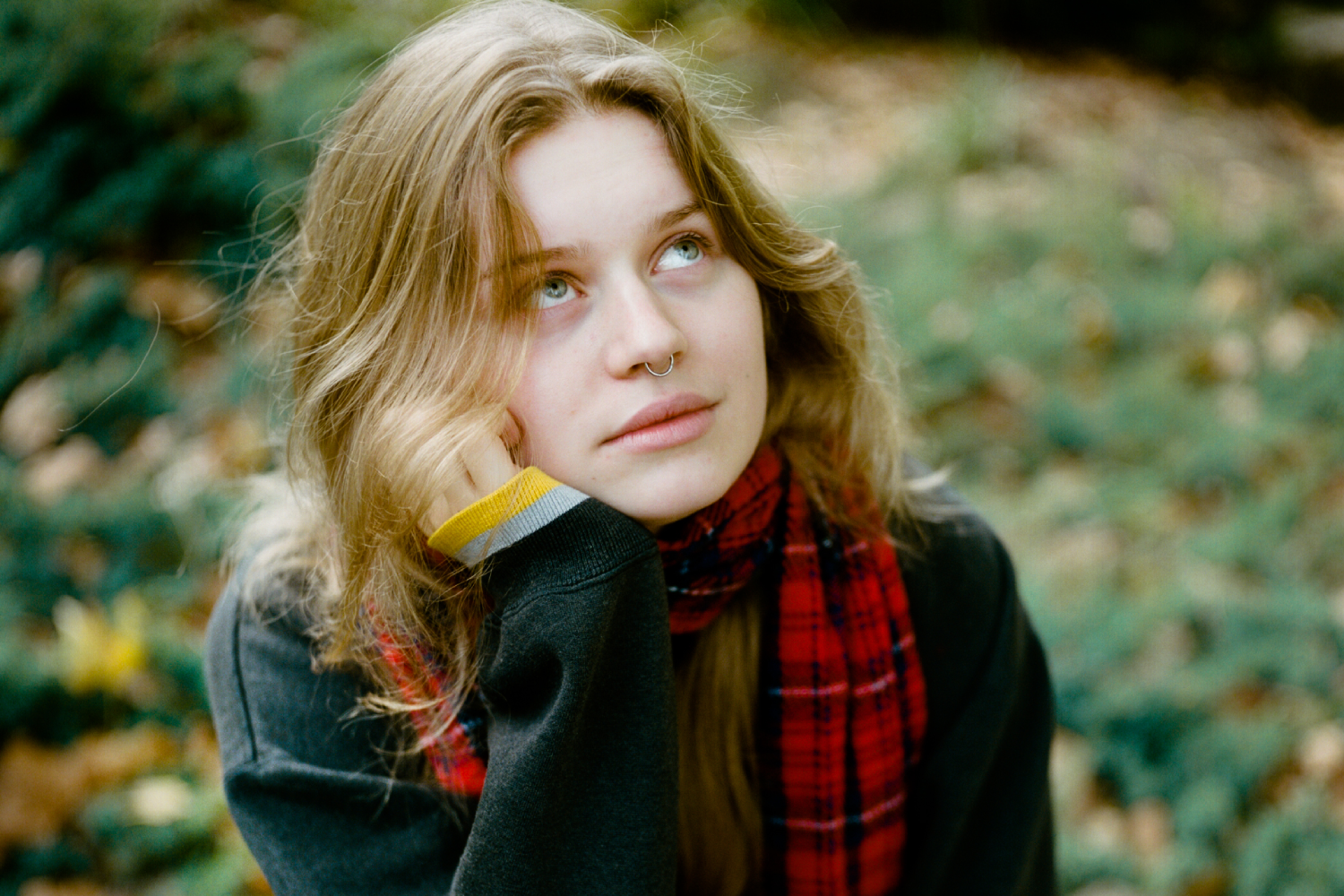 girl in red – "Do you listen to girl in red?" Girl in red has become a queer pop icon of the WLW community (an acronym standing for women who love women). Her first EP was released in 2018 and contained songs such as "girls" and "i wanna be your girlfriend", immediately classifying her as a WLW artist and drawing a large WLW following. Many of her songs, such as "We Fell in Love in October", are WLW love songs, a rarity in pop culture.  Her older music is mellow, but her most recent album, if i could make it go quiet, features many pop hits, such as "Serotonin" and "I'll Call You Mine".
Favorite Song: "We Fell in Love in October" (Single)
Hayley Kiyoko – You may know her as Stella from the Disney Channel original movie Lemonade Mouth, but Hayley Kiyoko is also a huge influence on LGBT music and culture. One of her most popular songs, "Girls like Girls", came out in 2015 and won a 2020 Spotify Music Award in the "Most-Added to LGBTQ+ Playlists Artist" category. The music video for "Girls like Girls" is a powerful short film directed by Hayley Kiyoko. The music video in itself is so powerful for the WLW community because it portrays a love story between two women, a storyline that is rare in pop culture. This music video is honestly one of my favorite music videos of all time, and even though it is over 6 years old, it is still powerful. Hayley Kiyoko has continued to be a force and activist for the LGBT community through her music, her most recent being a single named "Chance".  
Favorite Song: "Curious" from Expectations
King Princess – This lesbian and genderqueer (she/her pronouns) artist has been around for a while. Her first song was released in 2018, but my favorite song from her is "Talia", a single released in 2018. King Princess' most popular song, though, is "1950", which is a song about the complexities of WLW relationships and the difficulties of being open about WLW relationships, something that resonates widely within the community. King Princess' music is overall calm, pop music with many love songs. 
Favorite Song: "Talia" (Single)
Halsey – Though she has had many mainstream hits such as "Eastside" and "Closer", this bisexual and nonbinary artist is definitely still worth listening to. Halsey is open about her identities and goes by they/them and she/her pronouns. As a bisexual person, Halsey has fought against "bi-erasure", the act of invalidating bisexual people's sexuality and questioning the existence and legitimacy of bisexuality (Bisexual Resource Center). Halsey has said "Who I am and who I love is not a phase" (qtd. by Ahlgrim), something that heavily resonates with the bisexual community. Halsey's hit "Bad at Love" is a love song about both men and women. Halsey has released two great albums recently, Manic (2020) and If I Can't Have Love, I Want Power (2021). Personally, Halsey is one of my favorite artists ever, both for her music and representation of the bisexual community. 
Favorite Song: "3am" from Manic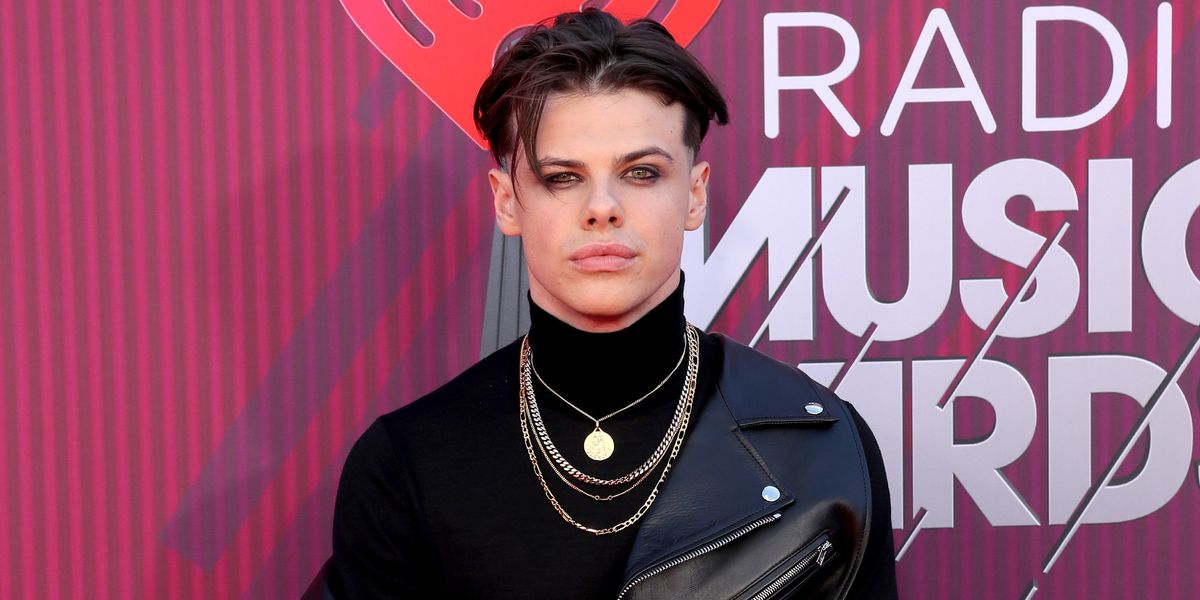 Yungblud – Yungblud, whose real name is Dominic Harrison, identifies as pansexual and genderfluid. Yungblud has a distinct style, often wearing skirts, lipstick, and other traditionally feminine clothing, breaking gender stereotypes. One of the songs from his 2020 album weird!, "mars", is about a trans woman's journey to parental acceptance and self-love. It is a great song with meaningful lyrics, and one of my favorite songs on the album. Overall, Yungblud's music is alternative, punk, and electronic. 
Favorite Song: "I Love You, Will You Marry Me" from 21st Century Liability 
Kim Petras is a transgender singer and songwriter who makes electric pop music. She transitoned at a young age and has become an advocate for the trangender community, pushing for the minimum age of sex reassignment surgery to be lowered in Germany, her home country. Kim Petras is a positive role model for many transgender teens and proof that transtioning is not a phase. Though she is trans, she says she wants her music to speak for itself; saying "I hate the idea of using my identity as a tool" (qtd. by Stephen). One of her most popular songs, "Unlock It", a collab with Charli XCX, has become a popular sound on tiktok with over two and a half million videos under the sound. 
Favorite Song: "Heart to Break" (Single)
Daw, Stephen. "Kim Petras on Being a Transgender Musician: 'I Hate the Idea of Using My Identity as a Tool'."
Billboard
, Billboard Music, 8 May 2018, https://www.billboard.com/articles/news/pride/8455075/kim-petras-transgender-identity-interview. 
"Erasure of Bisexuality."
GLAAD
, 21 Sept. 2014, https://www.glaad.org/bisexual/bierasure. 
Helligar, Jeremy. "How Lil Nas X's Groundbreaking 'Montero' Fits in LGBTQ Music Video History, from Bowie to Frankie to Kehlani."
Variety
, Variety, 30 Mar. 2021, https://variety.com/2021/music/news/lgbtq-music-video-history-lil-nas-x-montero-1234940834/. 
"Lil Nas X: 'i 100% Want to Represent the LGBT Community'."
The Guardian
, Guardian News and Media, 4 Apr. 2020, https://www.theguardian.com/music/2020/apr/04/lil-nas-x-i-100-want-to-represent-the-lgbt-community. 
TodayShow. "Hayley Kiyoko, Dubbed 'Lesbian Jesus' by Her Fans, Is Resurrecting Music with Her Queerness."
TODAY.com
, 1 June 2021, https://www.today.com/popculture/hayley-kiyoko-resurrecting-pop-music-her-queerness-t219247. 
"Yungblud – ​Mars."
Genius
, https://genius.com/Yungblud-mars-lyrics.
Leave a Comment