New Movies to Watch (In Theaters) as 2021 Comes to an End
Get ready for theaters to start filling up again
This past year has been pretty horrible for the film industry, with COVID taking over and essentially shutting down all movie theaters for months. A solid number of movies were postponed during production and directors began to opt for either online releases on streaming services or simply just delaying release dates for another year. This is generally done purely for the big bucks at the box office and allegedly also so that audiences can watch and take the movie in fully on the big screen. With so many movie releases having been delayed, I will say I was bitter at first but also there is no way you could get me to throw away cash to watch a new release on my computer or TV at home, because it feels like spending money on an iPhone game, aka feels like invisible money with lackluster rewards. But with these new theater releases all packed into these last few months of the year, it looks like it is time for me to once again fall prey to every and all of the marketing strategies of Hollywood. 
To celebrate the new releases this year, here's a comprehensive list of every movie that I deem worthy to be excited or at least in the know about. (However it should be noted that even though it might seem like everything is open and fine as long as you've been vaccinated, you should still wear a mask when going to see these releases because people are yucky and better to stay on the safe side)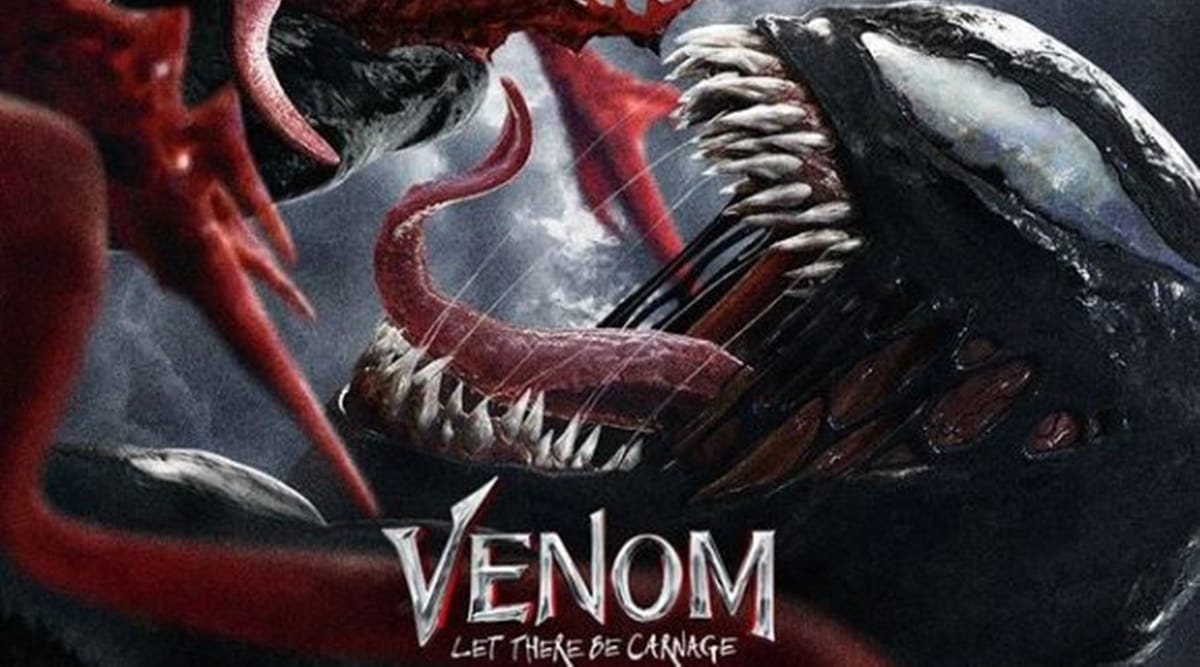 Venom: Let There Be Carnage lolz
Release Date: October 15
Not really my cup of tea, but I know it's got a following so I thought I'd add it in. 
With Tom Hardy, Woody Harrelson, Michelle Williams, and J.K. Simmons, this casting director did not miss out on the good names. This movie is a sequel to the first Venom movie, with the storyline involving a new serial killer known as Cletus Kasady that transforms into Carnage, which Venom will probably fight and then from there we'll see how the franchise goes. 
Fun fact: The director was actually the voice of Gollum from Lord of the Rings
The Many Saints of Newark
Release Date: October 1 (also will be on HBO Max)
Directed by Alan Taylor, this movie is essentially the origin story of Tony Soprano from the Sopranos, so I would kinda target this movie for all the Soprano-watchers or just the ones interested in mafia/mob boss crime movies. If you're into the Godfather or GoodFellas (aka one of my favorite movies ever) then I'd say this is up that alley. 
No Time to Die
Release Date: October 8 
From the mastermind director of True Detective, Cary Fukunaga, we have another James Bond movie in the franchise, and this one's release date has been shifted four times in the past year so hopefully this really is it. This movie is supposed to focus on James Bond attempting to rescue a kidnapped scientist while trying to escape a "mysterious villain," so it's looking to be just another overall enjoyable James Bond movie with all the action and no genuinely interesting or groundbreaking plot line. Hopefully Fukunaga can whip something crazy out of it but we'll have to see. 
The Last Duel (TW: sexual assault)
Release Date: October 15
Ridley Scott brings Matt Damon in yet again to star in his latest historical drama film, with a surprisingly interesting storyline. The story focuses on the last ever "legally-sanctioned" duel known in history, involving a woman who claims that she has been raped by her husband's best friend, therein prompting her husband to challenge his bestie to a duel after no one believes his wife's claims. 
Dune
Release Date: October 22
This movie is a remake of the 1984 film based off of the series by Frank Herbert, the 2021 version being directed by Denis Villenueve. The story follows Paul Atreides, who has to travel to the most dangerous planet in the universe in order to save his people's future. Meanwhile, dark forces develop conflict over the planet's exclusive resources, the element of conquering fear becomes vital to the movie's plot. Reasons to watch this movie include: Timothée Chalamet, Zendaya, and music by Hans Zimmer.
The French Dispatch
Release Date: October 22 
Wes Anderson makes his return with a love letter to journalists everywhere, the scene set in a 20th-century French city, with a story that follows an American newspaper, "The French Dispatch", and visualizes the stories that are published within it. There's no doubt this film is going to be a win in not just the box offices but in our hearts as well, as he comes back with his favorite set of actors, including: Timothée Chalamet, Saoirse Ronan, Bill Murray, Adrien Brody, Benicio del Toro, Owen Wilson, Tilda Swinton, Frances McDormand, Willem Dafoe, Jason Schwartzman, Edward Norton, Anjelica Huston, the list goes on and on. Not to mention featuring a score by Alexandre Desplat, so be ready to download the score as soon as you get home from the theater.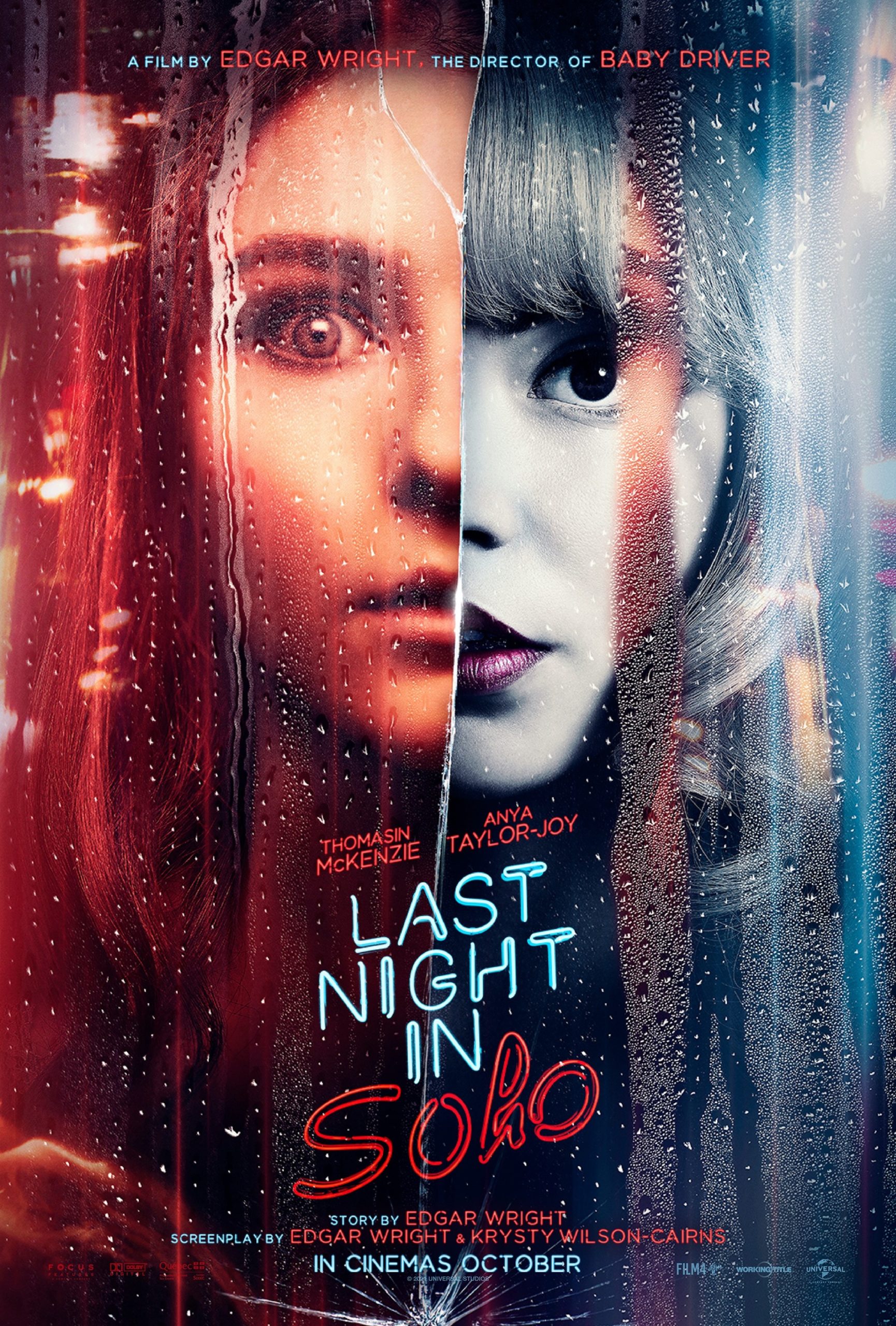 Last Night in Soho
Release Date: October 22 (Yes, the French Dispatch, Dune, and Last Night in Soho are all being released on the same day, and yes, I'll be watching them all on their release date)
The talented Edgar Wright (director of Scott Pilgrim and so many others for those who don't know) returns to give us Last Night in Soho, a film about an aspiring fashion designer, played by Thomasin McKenzie, who finds herself able to enter the years of the 1960s, where she encounters an aspiring singer, played by Anya Taylor-Joy (<3), but the joy of the scene slowly falls apart as the dreams of the past fade into something sinister. Apparently Quentin Tarantino came up with the title of the movie, so if you are a Tarantino fan then there's the go ahead to go watch, and if you're not, then pretend I said nothing and go watch it anyway. 
Eternals 
Release Date: November 5
Marvel comes out with a new story of people who are both immortal and have superpowers that have secretly been living on Earth for millennia, only now all reuniting to fight some big threat known as Deviants. This movie is directed by Chloé Zhao, aka the director of the phenomenal movie, Nomadland, so I'm curious to see if Eternals will live up to her directing name. 
West Side Story… no thanks
Release Date: December 10
Literally just a remake of West Side Story with Ansel Elgort and Rachel Zegler… Why did anyone find this necessary to make is my question? I'm giving a big fat yawn to this one, because I know any type of authenticity is just lost, and this Hollywood obsession with remakes is killing the modern film industry for the sake of making some cash!! Stephen Spielberg, the movie's director, claimed that he "refused to whitewash" his version, but we'll have to see if his execution follows as well as his promise.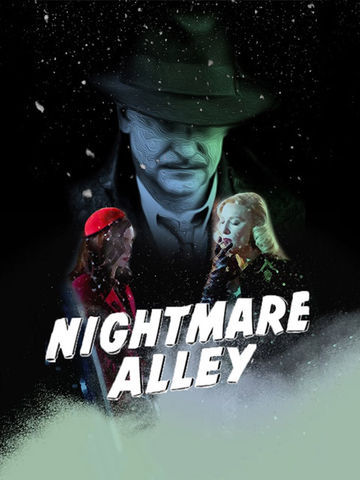 Nightmare Alley
Release Date: December 17
Guillermo del Toro comes back with a story about a psychiatrist and a con-man teaming up in order to trick people into giving them money, based on a 1946 novel by Wiliam Lindsay Gresham. He, of course, includes an all-star cast, featuring names like Cate Blanchett, Bradley Cooper, Mara Rooney, Willem Dafoe, Toni Collette, and others, so I'm hoping it'll shape up to be just as good as his previous works. 
Spider-Man: No Way Home
Release Date: December 17
The long-awaited next Spider-Man movie covers Peter Parker as his identity has been revealed and he is unable to separate his ordinary life from his superhero life, and Doctor Strange seems to be the one he calls for help. We can expect the typical Marvel movie moment from this, and it'll definitely kill in the box offices so if you're a Spider-Man fan, do your thing and have at it. 
The Matrix Resurrections 
Release Date: December 22
I have a bit of an issue with this one, I'll say it now. 18 whole years after the last Matrix movie, Lana Wachowski decides to throw out another one? And this movie isn't even directed by the two sisters, it's just Lana, since Lilly came out and said it felt "emotionally unfulfilling" and that she wanted to move away from the industry as a whole. Interesting thought from Lilly, because that is exactly my worry for this fourth movie. The story essentially goes back into Neo's mind as he finds himself "plagued by strange memories" and suddenly back in the Matrix. The only reason I'll be watching this is because it's the Matrix and Keanu Reeves, because even as that man ages he can only get better. But I still have to say that I'm disappointed that Lana couldn't have just left the trilogy alone and let it be the masterpiece it is. 
And with that concludes the top twelve movies to watch out for as the year of 2021 comes to a close, theaters opening to their full extent so we can appreciate these movies in their truest form.
Leave a Comment