The Best K-Dramas to Watch on Netflix
K-dramas, or Korean dramas, are taking the world by storm. To help guide you in this confusing world, we've put together a list of some of the best K-dramas on Netflix. Fair warning: once you get sucked into the world of K-dramas, there's no going back.
1. Crash Landing on You
Crash Landing on You is definitely one of the best K-dramas out there. The story follows the life of Yoon Se-Ri after she accidentally crash lands in North Korea. Saved by Ri Jung Hyuk, a captain in the North Korean army, the two begin to plot her escape. But leaving North Korea isn't easy, and the two find themselves in increasingly dangerous situations. A stunning romance, Crash Landing on You is a heart wrenching rollercoaster of sacrifice, friendship, and love.
2. It's Okay to Not Be Okay
Moon Gang-tae and Go Moon Young have problems. Gang-tae has never lived in one place. His brother, Sang-Tae, is afraid to settle down after witnessing their mother's murder. Moon Young is a renowned children's author whose sharp temper – and tongue – often land her in trouble. When the two meet, they embark on an adventure of love, healing, and hope.
It's Okay to Not be Okay follows Crash Landing on You as one of the best dramas on Netflix. The drama is so much more than a romance, providing insight into letting go of the past and creating a new and bright future. If you think you want to watch it, get ready for tears. Don't be dissuaded though because it also has one of the best endings.
3. The King: Eternal Monarch
The King: Eternal Monarch, explores the idea of parallel worlds. In 1994, Lee Gon became the King of Corea after his father was murdered. The culprit, Lee Lim was found dead later that night. Or was he? While the body matches Lee Lim's DNA, it appears to have been afflicted by an illness Lee Lim didn't have. Decades later, Lee Gon discovers a portal to a parallel world. There he meets Jeong Tae Eul, a police officer Republic of Korea. As the two fall in love, they must navigate their separate worlds and discover the mystery behind Lee Lim's death. With its fantastical settings, intricate plot, and adorable romance, this drama will leave you breathless.
4. Oh My Ghost!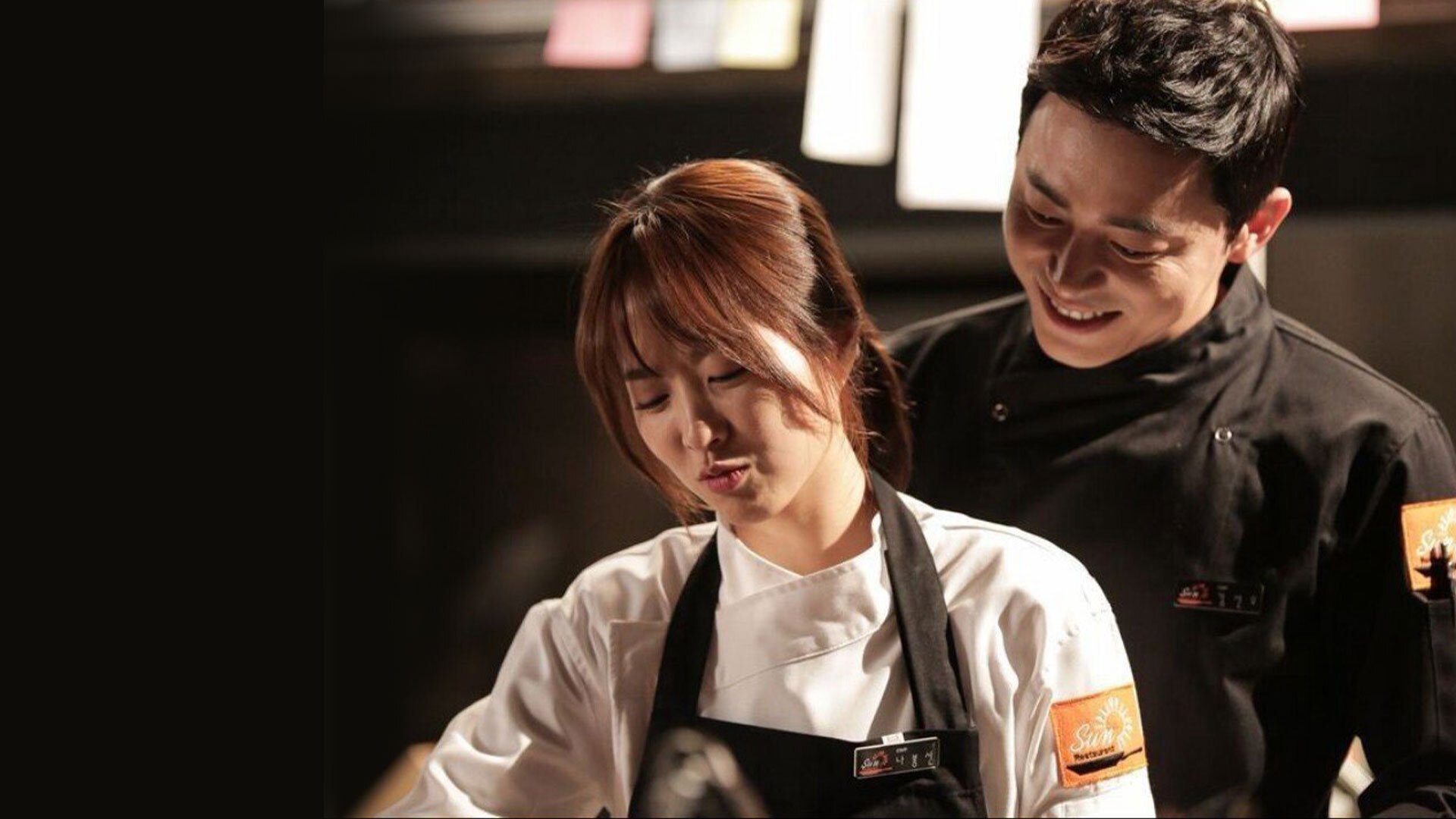 Oh My Ghost! combines humor with just the right amount of heartbreak. Kim Seul-gi is doomed to wander Korea as a ghost. Not sure why she can't move on, Seul-gi spends her days possessing unsuspecting women. When she chooses Na Bong Sun, a shy restaurant worker, as her next victim everything goes wrong. It soon becomes clear that both girls are in a fix. Not only that, but Bong Sun's boss is tied up too. This drama focuses as much on friendship as it does romance and is sure to keep viewers hooked until the very end.
5. 100 Days My Prince
100 Days My Prince is a period drama, which means that it's set in ancient Korea. Starring EXO's D.O. as Crown Prince Lee Yul, the show portrays the unexpected romance between Lee Yul and Yeon Hong-sim after Yul loses his memory in an accident. A unique find, this show is perfect for K-drama fans both new and old.
6. Boys Over Flowers
You can't list the top K-dramas without Boys Over Flowers. When Geum Jan-Di saves a boy's life, she wins the chance to attend South Korea's most prestigious high school. To survive, Jan-Di must avoid F4, the four richest kids in school. This isn't just any high school drama. Going up against F4 is enough to end Jan-Di's career forever, and falling in love with one could land her family on the street. Based off a Japanese manga, Boys Over Flowers is a must-watch for any new K-drama fan.
7. Vincenzo
Unlike most K-dramas, Vincenzo contains plenty of action. The show follows Vincenzo, a Korean-Italian mafia member who works as a lawyer. After a change in his family's leadership, Vincenzo moves back to Korea to retrieve the 15 tons of gold buried under one of his apartment buildings. But getting the gold is harder than it looks, and Vincenzo finds himself embroiled in a war against one of Korea's biggest pharmaceutical companies. This drama is perfect for those who enjoy fight scenes and political intrigue. It also begs the question: is Vincenzo really a hero, or is he just another villain?
8. Romance is a Bonus Book
Have you ever dreamed of working for an eccentric publishing company with your best friend hottie? Well if so, this Korean drama is for you! (We're kidding, of course)
Romance is a Bonus Book is a heartwarming romcom between two childhood friends. The show features a working mom, Kang Dan-i, after a painful divorce left her practically homeless. I know, it sounds tragic, but don't fret! The drama makes up for it with hilarious flashbacks and funny side characters! In addition to Dan-i's intense and complicated relationship, the show displays the sense of community established by the staff where she works. It even throws in a bit of mystery to keep viewers wanting more. It is, in short, a workplace romance extraordinaire. 
9. My Shy Boss
Warning: this drama is rated MA for suicide and may not be appropriate for all audiences.
Three years ago, Ji Hye took her own life by jumping from her boss's office window. Devastated by her death Chae Ro-un vows to take revenge on her sister's boss, Eun Hwan- Ki, whom she blames for Ji Hye's death. When she lands a job at his public relations company she immediately begins plotting to sabotage the career of the company's introverted CEO.
An underrated gem, My Shy Boss highlights the path to healing in the wake of loss. The drama's complex portrayal of guilt is reveals that the people most affected by suicide are the ones left behind. From start to finish, you'll be rooting for the characters as they learn to love again.
10. Was it Love?
Actress Song Ji-hyo strikes again! This is an inspiring story about a hard-working single mother who was unable to reach her dreams due to an unexpected pregnancy. The drama takes you back and forth through time, as Noh Ae-jung tries to figure out which of the four male leads is the father. As much deep and meaningful content is stuffed in this drama, it is also wildly hilarious watching the main character and her daughter's experiences with the "fathers." Unlike most Korean dramas, all the guys are good options for Noh Ae-jung. The beautiful storyline, great characters, and sweet ending make this family drama definitely worth watching.
Honorable Mentions: Start Up, Navillera, and Hello, Me!