#FreeBritney
Pop Sensation Turned Prisoner
We asked some of our fellow students at Magnet about their immediate opinions on/feelings towards Britney Spears so here are some of our favorites that display how varied the level of awareness surrounding her situation is (at AMHS):
"I like Britney Spears! Isn't there a scandal and she's being held hostage?" -Anna Hope 10th
"I feel so sad for her, and her instagram posts freak me out" – Morgan 9th
"Yeah, it looks like she's being held at gun point always looking to the side and stuff" -Maris 9th
"Scared 4 her" -Helen class of '19
"I feel like they are drugging her" -Ruth 12th

"I absolutely believe in Free Britney. She was pushed to that point where they made her feel crazy, her dad just gas lighting her through the entire experience"  – Destiny 11th

"Pop princess of the early 2000s" -Disha 12th
"Angel wonderful genius" -Rosie class of '20
"I heard that her family was switching her medication without her knowing and that it contributed to her supposed meltdown" -Caroline 9th
"I know Britney Spears is in an Eminem song, thats about it" -Aaron 11th

"Oh, that she's being controlled? Aren't they like drugging her up?" Anna 12th

"Can I donate? Is there a Go Fund Me?" -Randy 11th

"It just makes me sad how they abuse her for her fame and success" -Izzy 9th
"My dancing queen, duh" -Sophie 12th
"Isn't there that thing about her dad?" -Leah 11th
"I didn't know, especially that it started like ten years ago" -Elin and Emma 10th
"It's so sick how he's using her for money" -Alexa 9th
"FREE HER" -Elias 12th
Now, let's get into it shall we?
Britney Spears has been one of the single most famous female pop singers since the 1990s. Having lived her life in the limelight for decades, illusive social media posts, and family drama behind closed doors cause one wonder: what really goes on behind the scenes of high-profile celebrity life? For some, it may be a hellish divorce or a secret diva side, but for Britney, there is something much more sinister in play. 
Born in McComb, Mississippi, Britney experienced a normal childhood aside from her youthful fame. Her parents, Lynn and James Parnell Spears (remember him, he becomes important later), encouraged her early-onset interest in singing, allowing her to deep dive into a career that would last her a lifetime. Britney landed a role on The Mickey Mouse Club when she was only eight years old, and her first album "…Baby One More Time" (1999), was a smash hit across the country and sparked many more top hits and sold-out shows. As she began to tour the country, she quickly became a very…VERY public figure.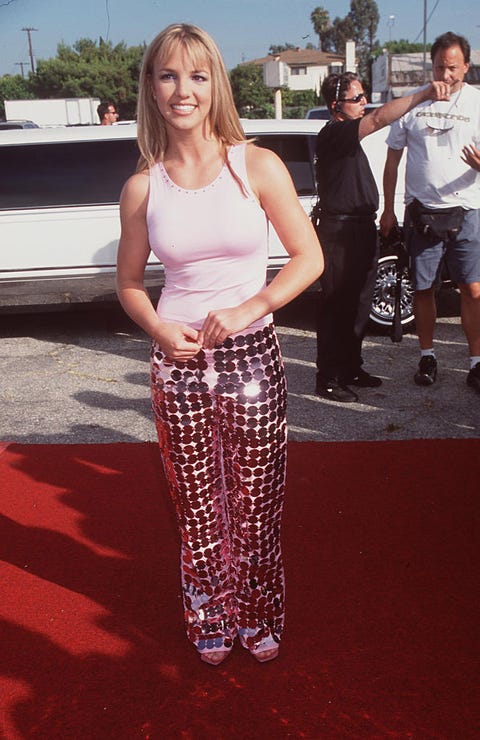 After years of the tabloids publicizing her every move, Britney began to face persistent stalking and harassment by the paparazzi. With her every move under constant scrutiny, this phenomenon propelled into pervasive press and stress following her breakup with Justin Timberlake, a very public figure, in 2002. People began to derive pleasure from publicly accusing her of cheating on the "heartthrob of America", in turn breaking his heart, despite the lack of proof or indication. Not long after things ended with Timberlake, Spears found herself in yet another substantial relationship, marrying and having children with one of her backup dancers, Kevin Federline. Unfortunately, citing "irreconcilable differences," Spears filed for divorce in November of 2006. Less than two weeks after their divorce is finalized, Federline files for sole custody of both their children. During the following legal disputes, Spears is ordered to undergo random drug and alcohol testing twice a week, as part of a court order issued to required both parents to refrain from drinking and using drugs around their two young children and 12 hours before either cares for them. Only Spears was ordered to submit to testing. Breaking the current cycle of  divorce and custody news, she decides to get a new haircut.
Bursting into a nearby hair salon one evening, she requested that they shave her head. The stylist begging her to reconsider, remarked: "You don't want to do that, tomorrow is a different day, you'll feel differently tomorrow, let's talk about it." Nevertheless, Britney was incessant and took the opportunity to personally buzz off half of her hair while the stylist answered a phone call in another room.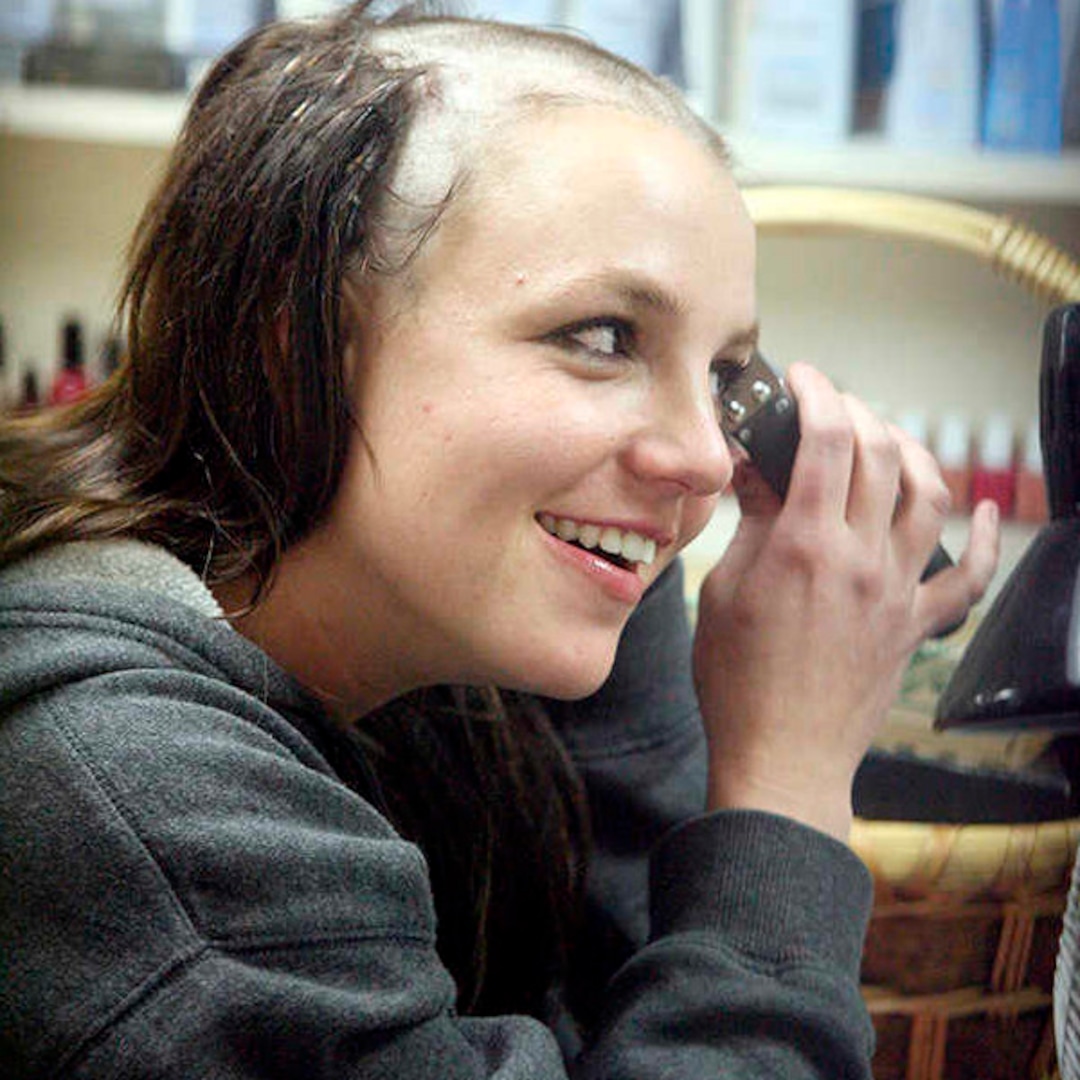 Her bodyguards battled the hundreds of paparazzi photographing this monumental climax in pop culture and then escorted her to a nearby tattoo parlor. Dodging the swarms of avid fans and reporters, Britney entered the parlor and asked the tattoo artist, Emily Wynne-Hughes, for a small pair of lips on her wrist. Wynne-Hughes told the 2017 Channel 5 documentary "Britney Spears: Breaking Point" that she noticed Britney's bare head, hastily concealed by her hoodie. "[I heard] an insane roaring sound outside. I wasn't sure what was happening if there was a riot outside and then the flashes came," Emily recalled, "I noticed her hair was gone. I remember asking her, 'why did you shave your head?'". Revealing her poignant explanation for the impulsive makeover, Britney replied, "I just don't want anybody, anybody touching my head. I don't want anyone touching my hair. I'm sick of people touching my hair".
Days after her makeover, Britney was captured on camera frantically ringing her ex-husband's doorbell in a desperate effort to see her two sons. With no answer to her pleas and swarms of cameramen begging for her attention, she proceeded to grab an umbrella and attack one of the photographers' cars, screaming incoherent obscenities in a well-documented fit of rage. Following the public response to her outrage, Britney voluntarily checked herself into the Promises Malibu drug and alcohol rehabilitation center, only to check herself back out later that day. She does this twice in one week.
Amidst this chaos, Britney meets her manager, Sam Lufti, in a nightclub one evening and ends up voluntarily handing over every aspect of her life in exchange for 15% of her earnings. In court, Sam attests that he took the manager position as part of an agreement to have her stop using drugs, as she allegedly became hooked on amphetamines during her divorce. Sam even claims that she slept in a parking lot the night she lost custody of her sons Jayden and Sean to Kevin in October of 2007, emphasizing her need for rehabilitation.
Despite her manager's efforts, Britney was still experiencing mental health difficulties and was ordered to hand over her children to ex-husband Kevin in January of 2008. After a four-hour stand-off with Los Angeles police, she was forcibly taken on a gurney to a hospital, where she was placed on a 5150 involuntary psychiatric hold.
Later that month, Britney Spears was taken from her home a second time by ambulance and was escorted by more than a dozen police officers and two helicopters to the hospital. A Los Angeles police officer, who spoke on condition of anonymity because he was not authorized to speak on the matter, said the 26-year-old pop star was being taken to "get help" but did not give the ambulance's destination. The Los Angeles Times, citing unidentified authorities, said Spears was taken to UCLA Medical Center to be placed on a "mental evaluation hold."
A defining moment in her young life, this attention on her mental health sparked a series of court cases that would permanently cost Britney her autonomy. The court ruled she was unable to manage her own financial or legal affairs and in turn made her the subject of a controversial conservatorship. With her father James and his attorney Andrew Wallet appointed as her co-conservators, they shared total control of her assets and estate. According to Cornell Law school, a conservatorship is a 'legal arrangement that gives an adult the court-ordered authority and responsibility to manage another adult's financial affairs. The conservator is a court-appointed guardian who becomes responsible for the 'financial and daily life affairs' of someone who is unable to make these decisions themselves, usually because of health conditions including a breakdown in mental health or old ag. The term 'conservatorship' is specific to certain states, including California which has jurisdiction over Britney's case. In the UK, conservatorship is similar to a guardianship under the Mental Capacity Act – where someone can become appointed to make decisions over a person's treatment, living situation and day-to-day finances, should the person become unable to make these decisions themselves for health reasons.
Days after the temporary conservatorship was granted, Lynne Spears files a restraining order was issued against manager Sam Lutfi, alleging that he drugged her, took over her finances and controlled the ravenous paparazzi "like a general." Lynne says Spears met the 33-year-old in October 2007 and "essentially moved into Britney's home and has purported to take control of her life, home and finances." It's believed that Britney agreed to the strict conditions laid out in the conservatorship when it was to last until the end of 2009 because she thought it would help her regain custody of her two boys. But when fan podcast Britney's Gram spoke out in March of 2019 about the singer being held against her will in a psychiatric facility since January of that same year, fans worldwide embarked upon a social media advocacy campaign under the slogan #FreeBritney.
Britney's Gram hosts Tess Barker and Barbara Gray broadcasted a voicemail they obtained, allegedly from a paralegal who used to work for one of the attorneys  connected to the conservatorship. In the revealing voicemail, he alleges that: "What is happening is disturbing, to say the least. Basically, Britney was in rehearsals for Domination. It came to Jamie's attention that Britney was not taking her medication as prescribed. She was missing a lot of doses and just full-on not taking them". The unnamed voice goes on to say, "so they got her to the doctor and the doctor said, 'OK, if you don't want these medications, let's get you on a new one.' She refused to take the new one. Jamie said, 'Either you take this medication or the show's off, and I'm pulling my support and you can't do it.' Britney did not follow Jamie's instructions, so he was true to his word—he pulled the show, he verbatim said, 'Blame it on my illness.' He even claimed that Britney did not willingly enter the wellness facility."
After being released, Britney joined her mom at a court hearing where an investigation was ordered into the conservatorship. Britney's manager Larry Rudolph told TMZ in May of 2019 that the singer would not return to her canceled Las Vegas residency, "not in the near future and possibly never again," explaining "I don't want her to work again 'till she's ready, physically, mentally, and passionately. If that time never comes again it will never come again. I have no desire or ability to make her work again. I am only here for her when she wants to work. And, if she ever does want to work again, I'm here to tell her if it's a good idea or a bad idea."
Back in 2017, Britney admitted to stretching herself thin, explaining, "I think I had to give myself more breaks through my career and take responsibility for my mental health". Britney recalls: "I wrote back then, that I was lost and didn't know what to do with myself. I was trying to please everyone around me because that's who I am deep inside. There are moments where I look back and think: 'What the hell was I thinking?'"
In February of 2019, Spears was set to return to the Las Vegas Strip for Piece of Me's follow-up, Domination, however, she announced just a month before the kickoff concert that she would be taking an indefinite work hiatus to care of her father who underwent a life-threatening surgery after his colon spontaneously ruptured the previous fall. Britney subsequently went dark on social media, and did not return until April 2019, only to post on Instagram that she was taking "a little 'me time.'" Within minutes of this post, news broke that Britney had quietly checked into a California mental health facility in late March for a 30-day stay. A source told Us Weekly exclusively that the Grammy winner decided to seek help after the stress of her dad's hospitalization and the complex process of changing the medications she had been taking for an undisclosed mental illness.
Co-conservator Andrew Wallett abruptly resigned in March of 2019, leaving Jamie as the sole conservator until he temporarily stepped down that September following an alleged altercation with Preston. Though Jamie was later cleared of wrongdoing, licensed fiduciary Jodi Montgomery has since assumed Jamie's position, though he still has partial control of Britney's estate. Britney's attorney stated in court that the singer said she is "afraid of her father" and "will not perform again if her father is in charge of her career," and her older brother Bryan admitted that she "always wanted to out of" the conservatorship.
So where do things stand today?
Amid her renewed turmoil, many of Britney's fans have called for an end to the conservatorship, and the "#FreeBritney" movement has exponentially expanded. Last April, a group of protesters marched outside West Hollywood City Hall to highlight what they believed was a breach of her human rights. Britney responded via an Instagram video to reassure her followers she wasn't being held prisoner in the facility. "Don't believe everything you read and hear," she captioned the video. "Your love and dedication are amazing, but what I need right now is a little bit of privacy to deal with all the hard things that life is throwing my way."
On February 11 of this year, there was a hearing for the legal arguments regarding Britney's conservatorship in Los Angeles as requested by Jamie who wanted to keep control of the conservatorship. BBC reported that after hearing both sides' arguments, a judge upheld an earlier ruling that Jamie can no longer control all of his daughter's finances any more and will retain 50% of Britney's conservatorship. The remaining half will be the responsibility of financial services company Bessemer Trust, who Britney nominated to take control of her finances last August. Britney's lawyer said it was 'no secret' she didn't want her father to be a co-conservator, but she understood that removing him altogether was a 'separate issue'.
Britney is now believed to be estranged from her father and in a court hearing last November, Britney claimed she was 'afraid' of her father and that she would not perform as long as he maintains control over her finances. If you read this article in its entirety, you probably feel as saddened by her situation as we do. Continue to spread the word and use the hashtag #FreeBritney, because it's not mainstream news at the moment and her situation has been stagnant for over eleven years now. You can sign the petition to investigate and ultimately end the conservatorship by copying and pasting the following link into your browser: https://www.change.org/p/team-britney-freebritney
We also complied a gallery of photos to form a visual timeline of Britneys evolution and oppression:
Leave a Comment