The College Dropout: Why it's a Masterpiece
You will never know how to feels to be a Kanye West AND a Taylor Swift fan.
***Editing Note: With Kanye's release of "Donda", he has recently been critiqued for his choice to work alongside and support artists like Dababy and Marilyn Manson. I DO NOT SUPPORT THEM, NOR DO I SUPPORT KANYE'S ACTIONS WHICH SUPPORT THEM (ie. wanting them/featuring them on "Donda"). It's super hard for me to separate the art from the artist, so do not expect a "Donda" review from me.
Do you lock yourself in a room doin' 5 beats a day for 3 summers?
In honor of the long awaited release of "Donda" by Kanye West, I feel it is beyond important to discuss where it all began. Now, from the title you're probably assuming that I think the College Dropout is Kanye West's best album; it's not. My Beautiful Dark Twisted Fantasy is. Regardless, The College Dropout was the blueprint for the new age of hip-hop at its release in 2004. It was a highly anticipated album, but, as per usual, Kanye released the album later than expected. It took him 4 years to write and produce, and the wait was worthwhile. Although I was literally a baby at the time, I am forever grateful for the College Dropout; it was way ahead of its time. J. Cole even sampled "The New Workout Plan" on his own debut album in 2011. Jay-Z, another hip hop mastermind, made appearances on the record, elevating the popularity of TCD (The College Dropout). Lauryn Hill, the mastermind behind The Miseducation of Ms. Lauryn Hill, helped to compose TCD, as well as Aretha Franklin (composer), features by rap star Ludacris, and John Legend's gorgeous vocals and piano skills. Songs like "We Don't Care", which reached number 2 within a week after its release on the Billboard 200, practically owned the charts. He discusses a range of topics; from his life threatening car accident that caused his mouth to be wired shut to religion, racial stereotyping, and, of course, dropping out of college. TCD reached number 1 on both the Billboard US Top R&B/Hip Hop Albums and the Billboard US Top Rap Albums. So production wise, the album was bound to be a success. However, the best and most notable part about TCD is its storyline.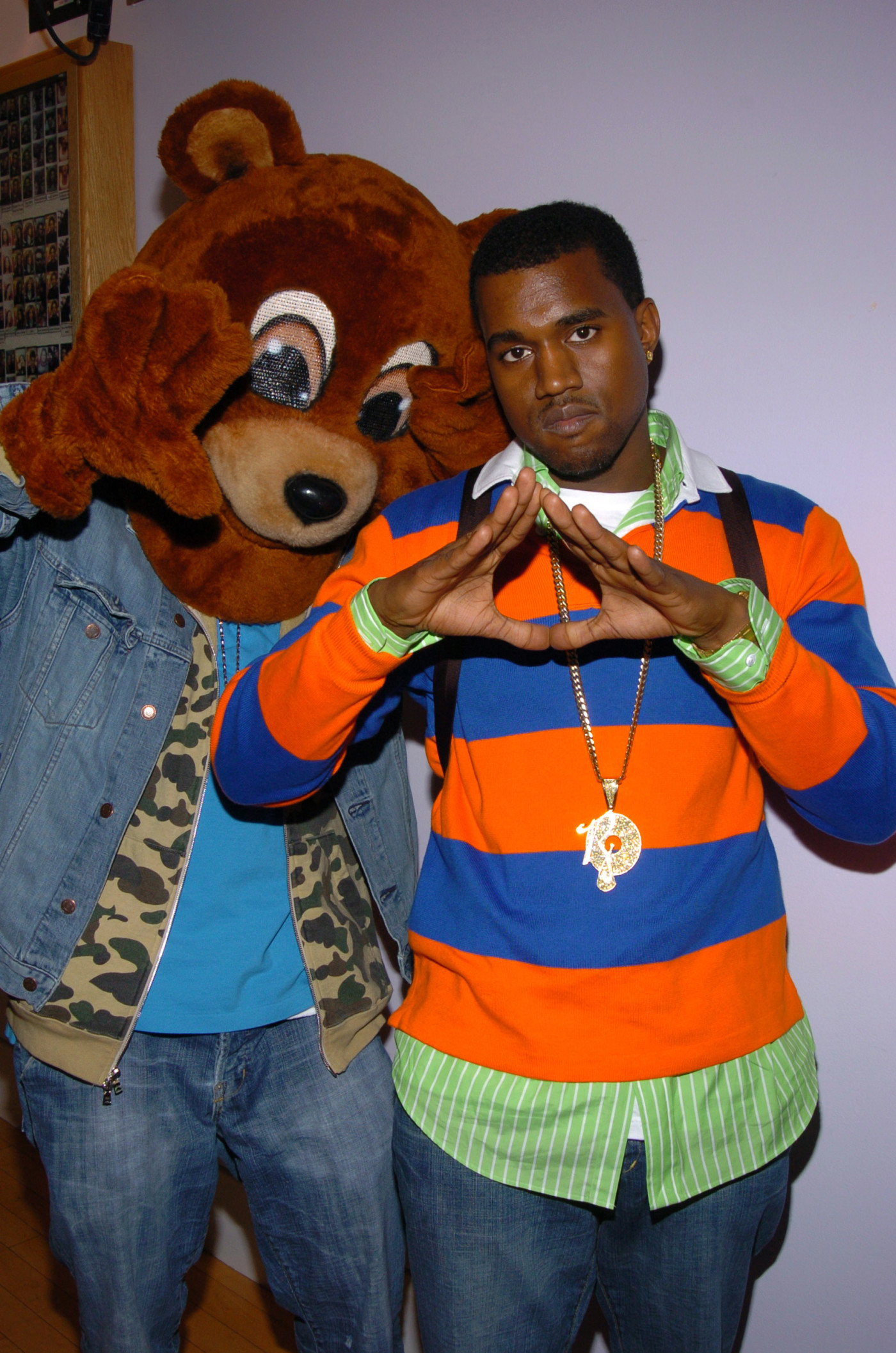 She Have No Idea What She Doin' In College
My personal favorite part about any album is its ability to tell a story; Kanye does just that with TCD. In the first song, a man tells Kanye to make "something for the kids to sing".
He starts his second track, "We Don't Care" and discusses the struggle the black community in low income areas have to face in order to survive in a capitalist society that is working against them. He states, "we're forced to sell crack, rap, and get a job. You gotta do something man your … is grown" followed up by the chorus: "Drug dealing just to get by…we wasn't supposed to make it past 25, jokes on you I'm still alive". Needless to say, "We Don't Care" is one of my favorite tracks on the entire project, proving that popular songs are popular for a reason.
In the third track labeled "Graduation Day", the same man from "Intro" speaks to Kanye, telling him he'll never graduate and what he "did for the kids" was unacceptable. Pretty lame of him if you ask me.
The fourth track, "All Falls Down", samples Ms. Lauryn Hill. This is also one of my favorite songs on the album (it probably seems like I say that for every track). He narrates the story of a girl in university and points out the stupidity she has for staying in college. He says, "man I promise, she's so self conscious. She has no idea what she doin' in college. That major that she majored in don't make no money, but she won't drop out her parents look at her funny. Now, tell me that ain't insecure, the concept of school seems so secure". Kanye's ability to rhyme "self conscious" and "college" is impressive, and he does this again a little later in the song, rhyming "year" and "career". How he does it? We may never know. But it makes the song hit nonetheless.
"I'll Fly Away" is the fifth track on the record, and I love this song despite its short length. It's gospel style with beautiful harmonies and lyrics like "when I die, hallelujah flying by, oh, I'll (I'll) fly away" There's not too much to say about the content, but the song itself serves a purpose in correlation with the rest of the album, especially the 7th track.
It's time for my favorite song on the album, the 6th track: "Spaceship". "Spaceship" has truly stood the test of time and the lyricism and overall catchiness of the track makes it one of the few songs I'll never get sick of, no matter how often I listen to it. My favorite part is the beginning, where he spits straight bars; he says, "if my manager insults me again, I will be assaulting him. After I …. the manager up, then I'm gonna shorten the register up…so if I stole, wadn't my fault. Yeah, I stole, never got caught". The entire song points out stereotypes of black men and working at a minimum wage retail job (which he talks about later in the album). I could go on for days talking about the lyrics, because they are genius, but we still have about 20 songs to talk about.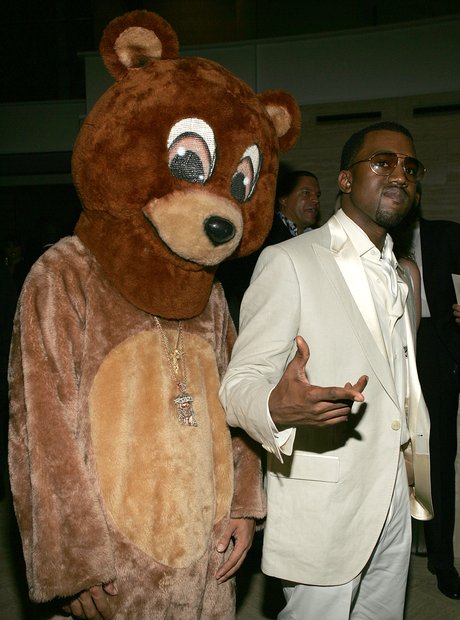 "Jesus Walks" is the 7th track. Kanye discusses how the industry will let artists rap about drugs, sex, and murder, but refuse to let him release a track talking about God. He notes his relationship with God, stating that he knows they "haven't spoke in so long" and how he wants to better his relationship. He references "Jesus Walks" in a later track as well.
The next track, Never Let Me Down (feat. Jay Z and J Ivy) is a banger. Now, I'm not a huge fan of Jay Z, but I cannot deny how good he sounds on this track. Personally, I think this song is great, but definitely not in my top 5 on the album.
"Get Em High", the 9th track, is mostly a song made to be played at some sort of party. He talks about drug use and partying in college and how he went through his "freshman year [he] was going through hella problems", resulting in him becoming the college dropout. This is a relatable song to many, for he was struggling with his time in college and needed to get out due to an adaptation of drug issues and the high price of going to college.
I'm going to skip analyzing "Workout Plan" because it's a filler track that hypes up the next track.
"The New Workout Plan" is one of the most iconic songs on the entire project. I mean, one of J. Cole's most popular songs, "Work Out", samples "The New Workout Plan". It's catchy, silly, and an overall serve. I personally love the strings in the background; it's a nice touch. Now, this song does not have much social commentary as some of the earlier songs did, and it kind of feels out of place, but I don't mind.
"Slow Jamz" is definitely in my top 5; it's catchy. It's got some pretty famous lines, which I won't dive into today because they… are risque to say the least. Kanye references multiple famous musical artists, one of which being Luther Vandross, who's song "A House is Not A Home" is sampled throughout the track.
"Breathe in Breathe Out" is the 13th track (we're almost done…I promise) and he discusses rapping about the stereotypical topics associated with rap music during the time, which still holds true today.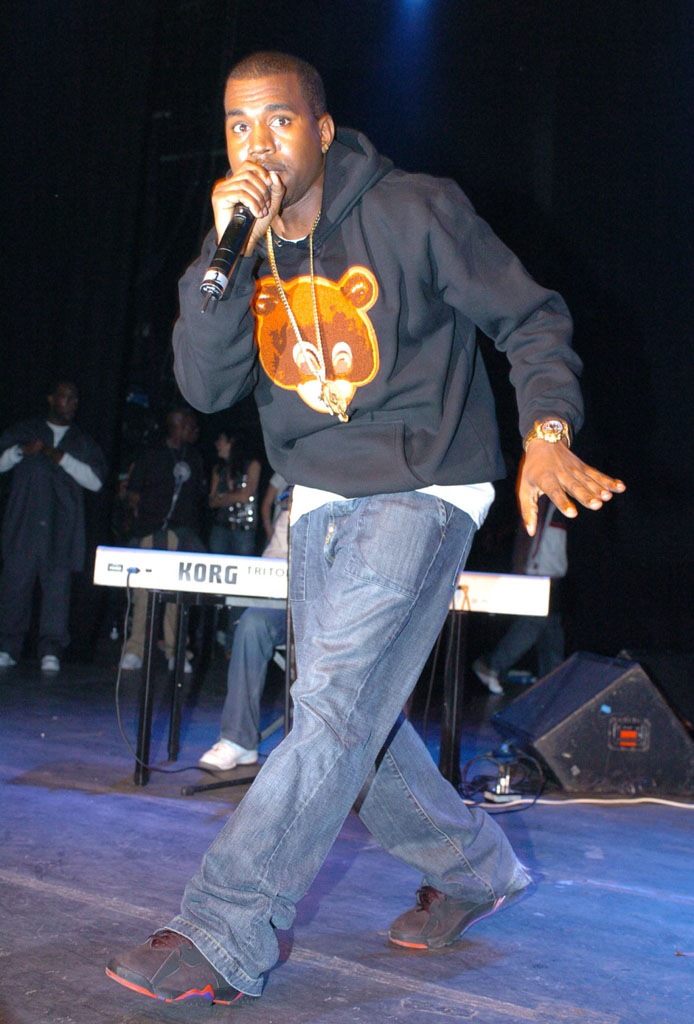 The tracks "School Spirit 1″,"School Spirit", "School Spirit Skit 2", and "Lil Jimmy Skit" all go hand in hand; on the first track, he talks about how going to college gives people drug problems, debt, and no advantage in the workforce. On the next track, he talks about his choice to drop out and how college is…well…dumb. He references certain greek letters in reference to Fraternities and Sororities, which is a nice touch. It's a short track, but it beautifully transitions to "School Spirit Skit 2". He takes the persona of a 52 year old man (who is referenced in "Lil Jimmy Skit") who was obsessed with earning degrees because he figured it would make him successful. In "Lil Jimmy Skit", Kanye takes the persona of the aforementioned man's son and talks about how his father died and only left him with his copious amount of degrees. He tries to explain their worth, and emphasizes how his father continued to work on getting a degree instead of getting a job. One of my favorite chunk of lines from this skit is "I was actually in school all while my dad was in school! He was so greedy with degrees, he took my degree. And now I'm just glad he left me these, because all the regular homeless people have newspaper. And look what I have…I'm going to get super smart, so I, too, can die without money". He discusses the reality of being in debt due to college and how although his father had degrees that qualified him as "smart", he was actually the antithesis due to his constant desire to be in school.
I'm so sorry to all of my "Two Worlds" fans, but I don't really have too much to say about this track. It's political and social commentary with backing vocals from the Boys Choir of Harlem. He mostly discusses how his life in Chicago is so much different from his life as an artist and producer. He talks about having "no place to go", which is the common reaction after college, especially after dropping out.
"Through the Wire" is another track where he highlights his aspiration to be a successful musician. He talks about how his car accident (the one that caused his mouth to be wired shut) hindered his ability to progress and the overall pain that came with it, physically and mentally.
"Family Business" is the 20th track, and Kanye focuses on relaying that he will always be the same man he was back in his hometown, Chicago, no matter how famous he gets. Now, that didn't necessarily stay true…but the thought was there.
FINALLY!!! The last track is "Last Call", which is a 12 minute song about his success. Now, I won't pick apart this entire track, so here's one of my favorite lines: "They expected that College Dropout to drop then flop". I feel it accurately represents the feel of the last couple of songs and ultimately wraps up the album perfectly.
Conclusion!
Needless to say, this album is long. However, don't get it twisted; it's still a compilation of well-written, catchy bangers that have stood the test of time. Here's my top 5 favorite tracks!
Spaceship
We Don't Care
All Falls Down
Slow Jamz
I'll Fly Away
Thank you all for bearing with me through this journey deciphering the history of Kanye's debut.