Great Books to Read in 2021
Start the year with a great read
With all the chaos surrounding the events of last week, it can be easy to forget to unwind. Sometimes, a good story is all that's needed to boost the mood. Stop stressing over news that can't be changed. Unplug, relax, and kick off 2021 with a book you won't forget.
Wolf by Wolf by Ryan Graudin
Genres: Alternative fiction, action and adventure
Sequel: Blood for Blood
What if Hitler won World War II? Wolf by Wolf imagines just that. In a world where dictators reign supreme, one Jewish girl sets out on a mission to kill Hitler. A Holocaust survivor, Yael escaped Auschwitz when Nazi experimentation turned her into a shapeshifter. Now 17, Yael's hopes of assassination hinge on winning a deadly, transcontinental motorcycle race. To do so, Yael must face her past, survive the elements, and overcome murderous competition. A master storyteller, Ryan Graudin crafts a story woven with exotic settings, intense action, and draw-dropping plot twists.
Caraval by Stephanie Garber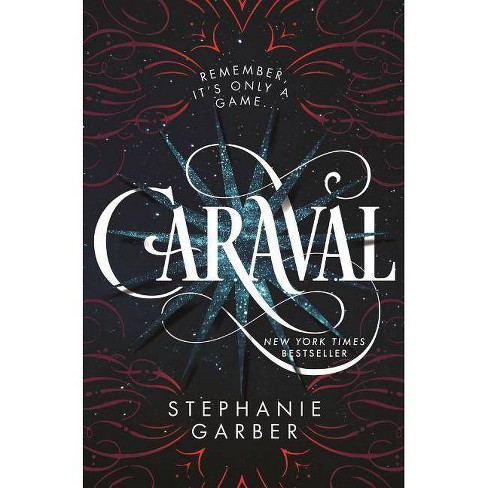 Genres: Fantasy, romance
Also in Trilogy: Legendary, Finale
Step into a fairy tale with Stephanie Garber's Caraval. Scarlett Dragna likes to play it safe. So when her sister disappears, it takes all Scarlett's courage to enter Caraval. To most, the magical contest is a dream come true. Competitors are treated to stunning performances, lavish quarterings, and colorful settings. To Scarlett, the competition is an unnecessary risk. Aided by the handsome Julien, she struggles to unravel the clues to her sister's disappearance. But darkness simmers under Caraval's glossy façade, and Scarlett's nightmares will soon rise up to haunt her. Caraval is a fantastical wonderland. With its breathtaking romance and intricate plot twists, there's no surprise it became an instant bestseller.
Lockwood and Co. Series by Jonathan Stroud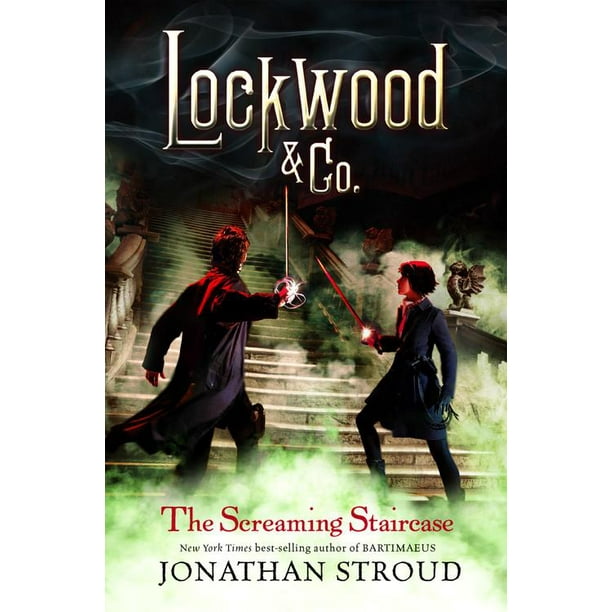 Genres: Action, mystery, horror
Series: The Screaming Staircase, The Whispering Skull, The Hollow Boy, The Creeping Shadow, The Empty Grave
Dive into a world of hair-raising horror. In the Lockwood & Co series, London isn't plagued by coronavirus – it's haunted by ghosts. In the midst of the cursed city, three teens operate their own ghost-hunting agency. Led by the charismatic Anthony Lockwood, the team takes on some of the worst hauntings London has ever seen. But working as independent contractors isn't easy, and Lockwood & Co. faces fierce competition from the city's larger agencies. As London's ghosts grow stronger, the team becomes embroiled in political intrigue. Can the team survive their deadly encounters? Or will they fall victim like so many others? Stroud's chilling series is a must-read for all ages.
Third Target by Joel C. Rosenberg
Genres: Thriller
Also in Trilogy: The First Hostage, Without Warning
Journalist J.B. Collins specializes in danger. A foreign correspondent for the Middle East, Collins will do anything to pursue a story. So when hears rumors that ISIS has obtained chemical weapons, he vows to uncover the truth. What he finds is even worse. With million of lives on the line, J.B. races to expose the deadliest terrorist plot since 9/11. A true masterpiece, Third Target's rapid-pace action will suck you in and leave you breathless. Readers should prepare for nail-biting suspense.
That's all the books for this article. Choose one of these to read, and you're guaranteed to have a great year. Enjoy!