iPhone 8 Rumor Roundup
Hang on for a minute...we're trying to find some more stories you might like.
As the release of the iPhone 8 (along with 7s and 7s plus models) approaches, there are a lot of things you should know about the new device before you buy.
It's more expensive than your laptop. With a base price of $1,200 for the iPhone 8, it's nearly $200 more expensive than some MacBooks.
More glass to break… maybe. In most renderings of the iPhone 8 as well as leaked photos from Apple's Chinese manufacturers, almost the entire front of the phone is covered in glass. Historically, iPhones break very easily, so this could be a down side; however, it has been rumored that the front screen will be made out of the same material that was previously used on the camera, which is much more durable.
September 12. This is the day that Apple has scheduled to announce their new line of devices.
No home button. The new device will not have a home button, and will instead resemble newer Androids, which replaced the home button with a button that is built into the display.
Facial recognition. The new iPhone will break the tradition of having a home button at the bottom of the screen. Leaving with the home button will be Touch ID, which will be replaced with facial recognition.
Plastic screen. While some mockups include a display made of a more durable plastic, others theorize a display made of a plastic material, making the screens one of the most durable on an iPhone yet.
Waterproof. The iPhone 8 is expected to come with an IP68 water resistance rating, meaning it can withstand rain, splashing, and brief submergence underwater.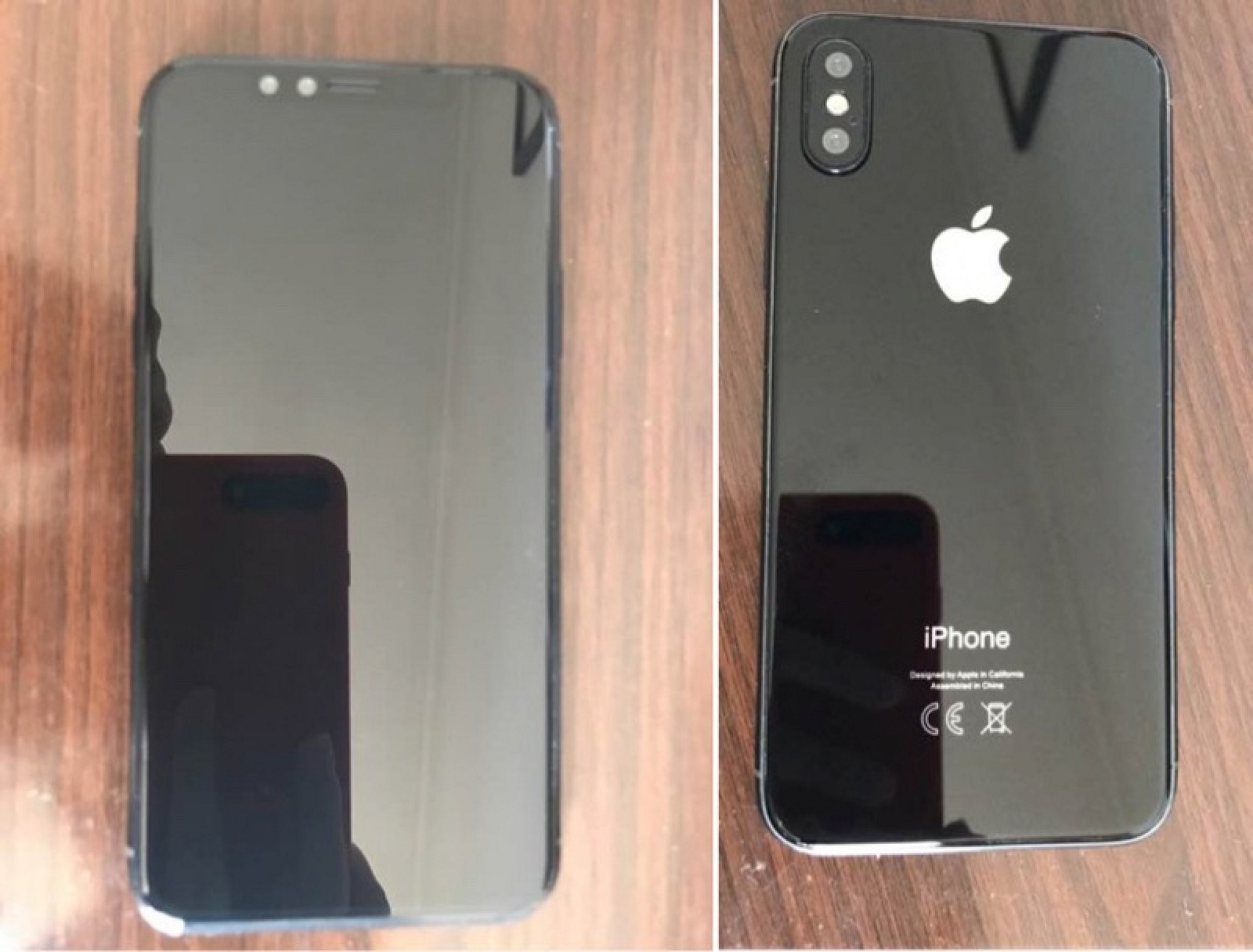 Image from "https://www.macrumors.com/roundup/iphone-8/"
**Image from "macrumors.com"